Nucleic Acid Purification
Monarch nucleic acid purification kits provide fast and reliable purification of high quality DNA from bacterial cultures, agarose gels, and enzymatic reactions using best-in-class silica column technology. Monarch's unique column design eliminates buffer retention and the risk of carryover contamination, providing fast, worry-free DNA purification. Designed with sustainability in mind, Monarch kits use less plastic and are packaged with responsibly sourced materials. To view performance data for Monarch Nucleic Acid Purification Kits, use the links below:


NEB's Monarch Nucleic Acid Purification Kits provide fast and reliable purification, while using significantly less plastic and responsibly-sourced packaging.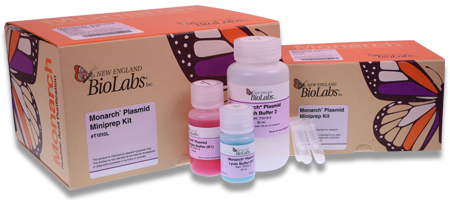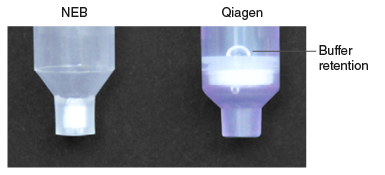 Nucleic Acid Purification includes these subcategories:
FAQs for Nucleic Acid Purification
Protocols for Nucleic Acid Purification
Advantages of Monarch Kits
Low elution volumes
Prevent buffer retention and salt carryover with optimized column design
Reduce hands on time with faster protocols and less spin time
Buffers and columns available separately
Significantly less plastic used when compared with other kits
Responsibly-sourced and recyclable packaging
No hazardous materials fees
Legal Information
This product is covered by one or more patents, trademarks and/or copyrights owned or controlled by New England Biolabs, Inc (NEB).
While NEB develops and validates its products for various applications, the use of this product may require the buyer to obtain additional third party intellectual property rights for certain applications.
For more information about commercial rights, please contact NEB's Global Business Development team at
gbd@neb.com
.
This product is intended for research purposes only. This product is not intended to be used for therapeutic or diagnostic purposes in humans or animals.