Founded in the mid-1970s as a collective of scientists committed to developing innovative products for the life sciences industry, New England Biolabs is now a recognized world leader in the discovery and production of enzymes for molecular biology applications.
New England Biolabs – putting science first
Created "by scientists for scientists", NEB is renowned for consistently providing exceptional product quality and unsurpassed technical support. For over four decades, NEB has been shaping the landscape of bioscience research by discovering, developing and supporting superior research reagents. From our founding principles – placing the advancement of science and the stewardship of the environment as our highest priorities – to our unique corporate culture, NEB's philosophy can be distilled down to three core values: passion, humility and being genuine.
A supplier-of-choice for scientists across the globe, NEB offers the largest selection of recombinant and native enzymes for genomic research. While restriction enzymes remain part of our core product portfolio, our ever-expanding catalog also includes products related to PCR, gene expression, sample preparation for next generation sequencing, synthetic biology, glycobiology, epigenetics and RNA analysis. Additionally, NEB is focused on strengthening alliances that enable new technologies to reach key market sectors, including molecular diagnostics development.
Learn more about NEB's commitment to environmental stewardship, scientific advancement and education, humanitarian efforts and employee well-being in our Corporate Social Responsibility & Sustainability Brochure.
NEB is committed to practicing ethical science – Learn more.
NEB is registered as a small business with the United States Small Business Administration.
Basic Science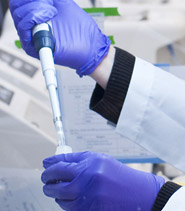 New England Biolabs' laboratories more closely resemble those of a research institute than a biotech company, and with good reason; the over 100 scientists at NEB are engaged in research in areas that include enzyme analysis and engineering, epigenetics, RNA biology and parasitology. As a result, NEB scientists have published over 1100 papers to date. In an effort to foster science education, NEB scientists also supervise post-doctoral associates, student interns and Ph.D. students engaged in research projects. With this dual focus on both basic and applied research, NEB's culture is collaborative and academic. We have relationships with a number of outside laboratories and host weekly seminars that bring together leading researchers with our community to facilitate the exchange of ideas.
Technical Support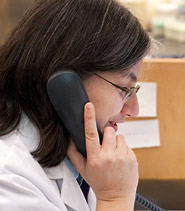 From its inception, NEB has always placed a strong emphasis on providing timely and relevant support for its products, often by the very scientists that develop and validate the product. Product queries are directed to bench scientists – at the bench! We strive to offer the highest level of customer service with a personalized approach. You will find the same dedication to customer satisfaction in our administrative staff; whether entering an order, setting up your accounts, or delivering focused and engaging material on the website, we continue to provide our customers with the quality, dependability and value that they have come to expect from us.
Environmental Focus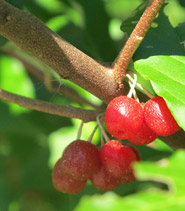 Driven by a strong sense of corporate responsibility, NEB has committed to minimizing the environmental impact of its operations, with the ultimate goal of leaving the world a greener/bluer and healthier planet. Towards this end, NEB has made a strong commitment to company-wide "greening" projects. The first and most visible of these steps was the building of the new campus in Ipswich, MA. The main laboratory building is LEED® (Leadership in Energy and Environmental Design) certified and was designed to make efficient use of external light. A Solar Aquatics® water reclamation plant treats and cleans the campus' wastewater, making it suitable for reuse or groundwater recharge. An early step towards a healthier planet was taken by NEB, over 30 years ago, when we started the first shipping box recycling program. That program, still in operation, has been a model for environmentally-minded companies across the nation.
NEB's commitment to the preservation of the planet's resources is a real and driving force in the company's founding of the Ocean Genome Legacy Center (OGL), a not-for-profit, private research foundation. OGL's mandate is to promote the conservation of marine genomic diversity by creating a permanent library of genomic DNA from as many marine species as possible. The library will preserve and maintain the samples, as well as provide DNA to collaborating researchers. Making these samples widely available will ensure that the secrets stored in a species' genome will not be irretrievably lost, even once the species is.
Good Citizen Programs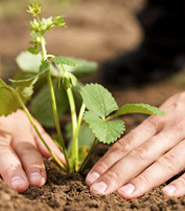 Making the world a better place is a cornerstone of NEB's mission. Being a good neighbor, locally and globally, is just one way that NEB ensures the betterment of the people it touches. For example, NEB contributes to the community through the New England Biolabs Foundation, which supports environmental awareness, education, health and the arts. By funding grants and programs to encourage engagement in the community, as with the Creative Action Institute, NEB is able to reach out and change lives. In combination with the Ocean Genome Legacy Center, NEBF is an example of NEB's enduring promise to improve the communities that it influences.
* The New England Biolabs Foundation is a private independent foundation whose mission is to foster community-based conservation of landscapes and seascapes, and the bio-cultural diversity found in these places.
* The Creative Action Institute (formerly known as ArtCorps) works at the intersection of creativity and social change. They work to build the capacity of leaders and organizations for innovation, collaboration and resilience to advance conservation, health and human rights globally.
*The Ocean Genome Legacy Center of New England Biolabs is a non-profit research center dedicated to conservation of marine genome diversity and maintaining a repository of genomic DNA from marine organisms around the world.
International Network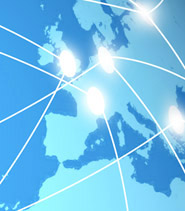 The international distribution of NEB's products is achieved through a worldwide network of distributors, affiliates and NEB owned subsidiaries, all committed to providing quality, value and excellent service. For international contact information please go to our International Support page. For customers from countries not listed on our web site please contact intorder@neb.com for additional information.