RNA Analysis
Historically the function of RNA in the cell was to assist in the translation of genetic information from DNA into protein. The major species of RNA were; (A) messenger RNA, which converts the genetic information of DNA into RNA, (B) transfer RNA (tRNA) that are charged with specific amino acids and, (C) ribosomal RNA (rRNA), a major component of the ribosome. RNA has now been implicated in a diverse number of biological processes including catalysis and transcriptional regulation. Recently, technological advances and improvements in RNA analysis and detection have led to the discovery of many new classes of small and large non-coding RNAs with novel regulatory functions. Examples include, microRNA (miRNA), circular RNA, long non-coding RNA (lncRNA), small nucleolar RNA (snoRNA) and extracellular RNA (exRNA). In addition, RNA modifications have revealed added complexity to RNA. These biologically relevant modifications are an active area of exploration. These findings have helped usher in a renaissance of RNA-focused research in biology.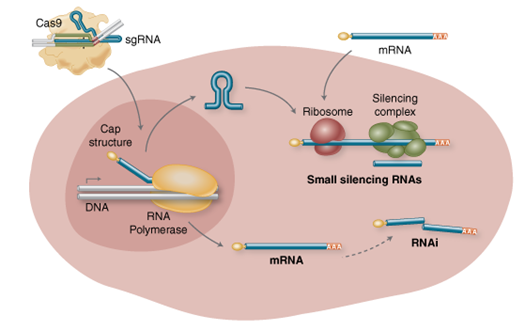 ---
Choose Type:
RNA Analysis includes these areas of focus:
Publications related to RNA Analysis
Recommended HiScribe RNA Synthesis Kits by Application
mRNA Decapping Selection Chart
RNA Polymerase Selection Chart
RNA Ligase Selection Chart
cDNA Synthesis Selection Chart
Legal Information
Products and content are covered by one or more patents, trademarks and/or copyrights owned or controlled by New England Biolabs, Inc (NEB). The use of trademark symbols does not necessarily indicate that the name is trademarked in the country where it is being read; it indicates where the content was originally developed. The use of this product may require the buyer to obtain additional third-party intellectual property rights for certain applications. For more information, please email busdev@neb.com.
This product is intended for research purposes only. This product is not intended to be used for therapeutic or diagnostic purposes in humans or animals.
Videos
Learn more about the streamlined workflow for the NEBNext Ultra II Directional RNA Library Prep Kit.

This method describes high yield in vitro synthesis of both capped and uncapped mRNA from a linearized plasmid containing the Gaussia luciferase (GLuc) gene.

Behind the paper: Jennifer summarizes her group's recent Nucleic Acid Research publication describing how individual RNA base modifications affect RNA polymerase fidelity as well as reverse transcription error rates.