Find Products for Nanopore Sequencing
Leveraging NEB's expertise in enzyme and extraction technologies, we offer a unique selection of products that are convenient, easy-to-use, and provide improved performance for sample preparation upstream of nanopore sequencing; these solutions have been optimized for and tailored to this application.
---
Extract high-quality, intact DNA quickly and easily with Monarch Kits
NEB offers two approaches for best-in-class genomic DNA extraction. Our standard Monarch Genomic DNA Purification Kit is a silica spin column-based approach enabling isolation of highly pure and highly-intact genomic DNA from various sample types, with peak DNA sizes >50 kb. Our Monarch HMW DNA Extraction Kits use a novel glass bead-based approach to isolate high molecular weight DNA (HMW DNA) from various samples with industry-leading speed and purity. Both methods can extract high-quality input DNA for use in Oxford Nanopore Technologies sequencing and other long-read applications, but the latter enables isolation of DNA from 50 kb up to several megabases in size for techniques that benefit from ultra-high molecular weight DNA (UHMW DNA).
Monarch Genomic DNA Purification Kit (NEB #T3010)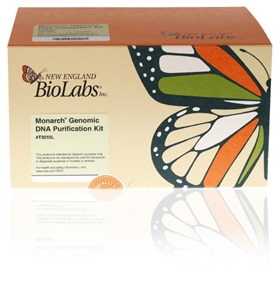 Isolate genomic DNA with peak fragment size >50 kb
Highly intact DNA with industry-leading yields and purity
Validated on numerous sample types


Check out this comprehensive guide to measuring and analyzing nucleic acids after purification


Monarch HMW DNA Extraction Kits (for Cell & Blood: NEB #T3050, for Tissue and Other Samples: NEB #T3060)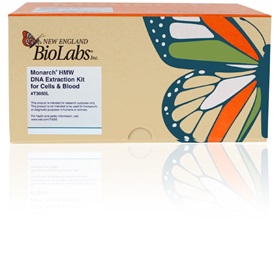 Fast and user friendly workflows that get you from sample to sequencing in the same day
Quicker workflows enable efficient troubleshooting of downstream sequencing when needed
Ultra high molecular weight DNA (UHMW DNA) can be obtained from cells, blood, soft organ tissues and bacteria
DNA fragment size is tunable based on agitation during lysis, enabling flexibility and optimization for sequencing needs
Purified DNA is easy to dissolve and usually ready for sequencing shortly after extraction


Check out our publication in Biotechniques, outlining a simple approach to accurate quantitation of UHMW DNA:

Learn how the Monarch HMW DNA Extraction Kits significantly reduced workflow time for phage DNA extraction through DNA isolation for Cas9 targeted nanopore sequencing applications:



Other resources:



---
Maximize convenience of library prep with the NEBNext Companion Module
The NEBNext DNA repair, end repair and ligation reagents recommended in ligation library preparation are now available in the same product, the NEBNext Companion Module for Oxford Nanopore Technologies® Ligation Sequencing (NEB #E7180), at volumes designed for use in several protocols alongside Oxford Nanopore Technologies SQK-LSK109 and SQK-LSK110.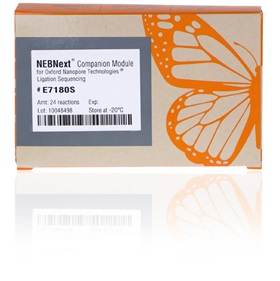 Component volumes tailored for use with many SQK-LSK109 and SQK-LSK110 workflows
Simplified ordering and inventory management
Compatible with all devices: MinION®, GridION®, PromethION™, Flongle®

No more waste – no unnecessary buffers or excess
---
Convenient reagent kits for automated, high-throughput Multiplex Ligation sequencing
These kits contain appropriate reagent volumes for automated high-throughput Multiplex Ligation (MLK) library preparation on the Hamilton NGS Star. Please contact us for more information.
---
ARTIC kits for SARS-CoV-2 sequencing on the Oxford Nanopore Technologies platform
The NEBNext ARTIC kits were developed based on the original work of the ARTIC Network(1) on their multiplexed amplicon-based whole- viral-genome sequencing approach. The kits include primers and reagents for cDNA synthesis and targeted amplification from SARS- CoV-2 gRNA as well as downstream library preparation. The balanced ARTIC V3 primers and optimized reagents for RT-PCR deliver improved uniformity of amplicon yields from gRNA across a wide copy number range. The NEBNext ARTIC SARS-CoV-2 Companion Kit (Oxford Nanopore Technologies) (NEB #E7660) is used alongside kits from ONT to generate libraries with inserts in the 400 bp range. These can be sequenced on any ONT instrument, in 2–24 hour run times.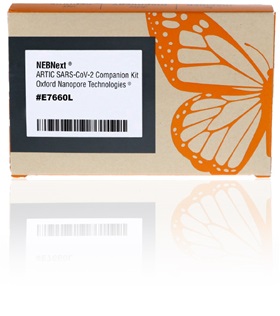 Includes two primer options: VarSkip Short, for improved variant coverage, and ARTIC V3
Express protocol option available, with reduced cleanup steps
Improved uniformity of SARS-CoV-2 genome coverage, with balanced primer pools
Streamlined, high-efficiency protocol
Effective with a wide range of viral genome inputs (10-10,000 copies)
For a bulk format of the kit (2,304 reactions) please contact us


Learn more about the ARTIC network and their efforts to understand the genomics of viral outbreaks:

Other resources:

1. Josh Quick 2020. nCoV-2019 sequencing protocol v2 (GunIt), protocols.io.
---
LamPORE Assay for COVID-19 support
The WarmStart® LAMP Kit (DNA & RNA) (NEB #E1700) has been incorporated into Oxford Nanopore's LamPORE technology, a combination of Loop-Mediated Isothermal Amplification (LAMP) with nanopore sequencing, implemented to provide a rapid, low-cost and scalable assay for the detection of SARS-CoV-2. The WarmStart LAMP Kit (DNA & RNA) offers the following benefits: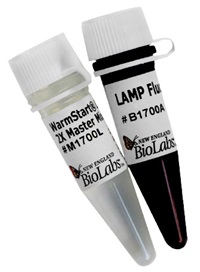 A simple, one-step solution for LAMP of DNA or RNA (RT- LAMP) targets
Compatible with multiple detection methods including fluorescence or turbidity
WarmStart technology inhibits activity at room temperature
---
Additional products to support nanopore sequencing
The following are some examples of other NEB reagents that are commonly used in nanopore sequencing wokflows: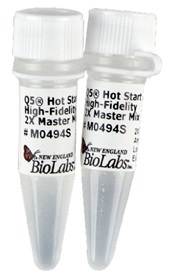 One or more of these products are covered by patents, trademarks and/or copyrights owned or controlled by New England Biolabs, Inc. For more information, please email us at gbd@neb.com. The use of these products may require you to obtain additional third party intellectual property rights for certain applications.