Supporting the Biotech and BioPharma industry

In recent years, and accelerated by the COVID-19 pandemic, there has been a dramatic rise in the number of biologics and companion diagnostics developed and commercialized. These important areas of biotechnology are more reliant than ever on cutting edge molecular biology tools and techniques. For instance, diagnostics based on DNA amplification can foster a better match of effective therapies with patients; vaccines based on DNA and mRNA are now being rapidly developed; and a wide range of biologics is now being developed as a result of advancements in recombinant technologies.
It's time to think differently
At NEB, we have decades of experience in practicing molecular biology, which has led to the introduction of a broad product portfolio that has the potential to touch almost every stage of today's biotechnology discovery and development processes. With this expertise in hand, we are ready and able to collaborate with biotech companies, large and small, to support their discoveries and help them move through clinical testing, manufacturing, and quality control, and into regulated markets around the world.
COLLABORATION: We have extensive scientific expertise and can devote the necessary attention to developing solutions for your specific needs – along with the manufacturing capacity to scale up quickly. Whether you're looking for a custom version of an existing product, to find a new way around a development roadblock, or to license one of our technologies, our team is ready to work with you.
PRODUCT PORTFOLIO: We can provide an entire suite of enzymes that have the potential to accelerate your discovery efforts. Our expertise in enzymology has enabled us to develop unique enzymes that enable faster, more robust workflows. Further, these enzymes can be provided both in small aliquots and in bulk, in different formats (liquid, lyophilized and glycerol-free), as well as packaged into plates and complete kits. If we don't already have a solution that meets your needs, our Customized Solutions Team can help you formulate one that does.
QUALITY: Our attention to quality is second to none. We are fully compliant and certified to ISO 9001:2015 and ISO 13485:2016 standards, and have recently completed building a GMP-grade*. Manufacturing facility for reagents used in more regulated markets, including vaccine production. In addition, we are transitioning several of our buffers and enzymes to utilize recombinant Albumin (rAlbumin) for those that are moving away from animal-containing products.
TECHNICAL SUPPORT: You can be sure that the people you contact for technical support are as knowledgeable as the scientists who work in our labs – because they're one and the same. When you pick up the phone or send an email, you get right to the source of useful information and effective solutions.
GLOBAL SUPPLY CHAIN: In addition to our headquarters in the USA, NEB has warehousing capabilities in Australia, Canada, China, UK, Germany, Japan and Singapore, which can be used to not only access our products rapidly, but also get them to your collaborators and customers.
---
Featured Resources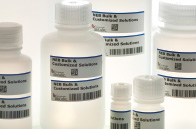 OEM & Customized Solutions
Choose NEB as your custom product and solution provider and gain access to over 40 years of experience in enzyme technologies.
Overview
|
Submit an inquiry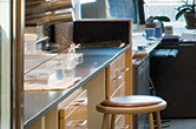 New Biotech Discount
Starting up a new laboratory or company? Contact your local NEB representative to see how we can help! For international customers, locate your local point of contact.
Learn more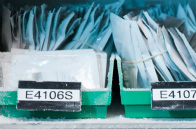 NEBnow® Freezer Program
With NEBnow, you can enjoy convenient and affordable access to NEB's high quality reagents, any time of the day.
Learn more
|
Freezer locator
---
Featured Products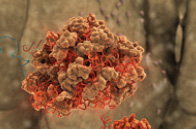 In vitro transcription
NEB provides a variety of tools for the in vitro transcription (IVT) of RNA and mRNA.
Explore NEB's IVT reagents
Glycoproteomics
NEB is committed to continually improving the quality of its glycosidases with the aim of supporting their routine use in biopharma and clinical diagnostic applications.
Learn more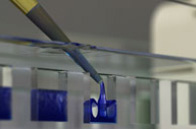 Protein Synthesis and Purification
The PURExpress
®
In Vitro Protein Synthesis Kit enables the expression of a wide range of proteins free of modifications and degredation.
Learn about PURExpress
"GMP-grade" is a branding term NEB uses to describe reagents manufactured at NEB's Rowley facility. The Rowley facility was designed to manufacture reagents under more rigorous infrastructure and process controls to achieve more stringent product specifications and customer requirements. Reagents manufactured at NEB's Rowley facility are manufactured in compliance with ISO 9001 and ISO 13485 quality management system standards. However, at this time, NEB does not manufacture or sell products known as Active Pharmaceutical Ingredients (APIs), nor does NEB manufacture its products in compliance with all of the Current Good Manufacturing Practice regulations.

Products and content are covered by one or more patents, trademarks and/or copyrights owned or controlled by New England Biolabs, Inc (NEB). The use of trademark symbols does not necessarily indicate that the name is trademarked in the country where it is being read; it indicates where the content was originally developed. The use of this product may require the buyer to obtain additional third-party intellectual property rights for certain applications. For more information, please email busdev@neb.com.
Videos
Learn how NEB sets a new standard for life science reagents.
Are you ready to partner
with NEB?
Let's get this conversation started!