Welcome to NEB's Science Blog, NEBinspired™ -
Sharing our passion for science, one story at a time
NEBinspired is a science blog designed to share inspirational stories about trends in the life sciences, lab tips to help you save time, and life lessons to reflect on. Browse our collection of science stories, or filter to find a topic that you are passionate about. From groundbreaking discoveries to sustainable lab techniques and helpful online tools that will aid your experimental design, we have something for everyone. And if you can't find what you're looking for, not to worry – simply send us a message about topics you would like to see covered.
Filter by topic
---
Reforestation Offers Benefits Over Carbon Credits

Posted on Tuesday, September 8, 2020 By Lydia Morrison
Could reforestation efforts be the key to controlling climate change? Trees are able to sequester carbon efficiently, but they offer more than that. Trees also help control ground temperature, extend animal habitats and provide an income source to farmers. Reforestation offers broader reaching benefits than other carbon emission offset measures.
Topic: Environment and social responsibility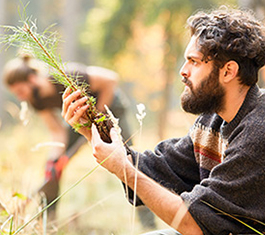 Don't miss out on our latest NEBinspired blog releases!
Be a part of NEBinspired! Submit your idea to have it featured in our blog.