ssRNA Ladder
Size range: 500 bases - 9,000 bases

Compatible with denaturing and native gels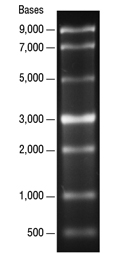 Ordering Information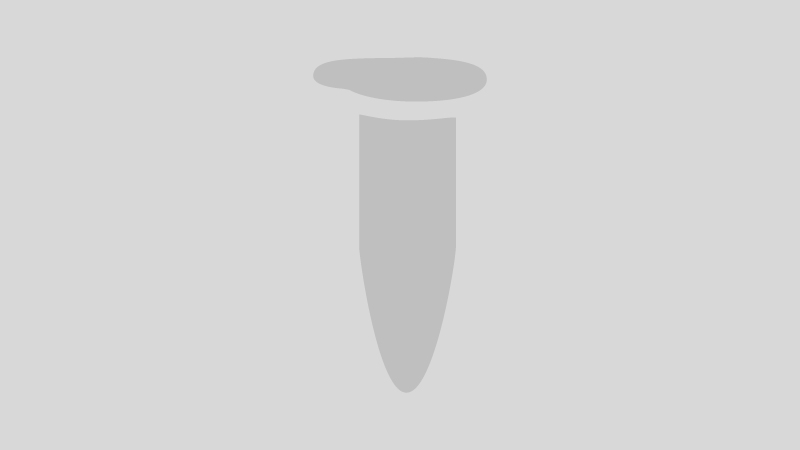 Product Information

The ssRNA Ladder is a set of 7 RNA molecules produced by in vitro transcription of a mixture of 7 linear DNA templates. The ladder sizes are: 9000, 7000, 5000, 3000, 2000, 1000 and 500 bases. The 3000 base fragment is at double intensity to serve as a reference band. This ladder is suitable for use as an ssRNA size standard on denaturing or native agarose gels.

Usage Recommendation
This marker was not designed for precise quantification of ssRNA mass.

Denaturing vs. Native Agarose Gels
It is common practice to electrophorese RNA on a fully denaturing agarose gel, such as one containing formaldehyde (1). However, in many cases it is possible to run RNA on a native agarose gel and obtain suitable results. In fact, it has been demonstrated that treatment of RNA samples in a denaturing buffer maintains the RNA molecules in a denatured state, during electrophoresis, for at least 3 hours (2,3). The use of native agarose gels eliminates (see other side) problems associated with toxic chemicals and the difficulties encountered when staining and blotting formaldehyde gels.

Sample Preparation
The ssRNA Ladder is also compatible with formaldehyde-based loading buffers.


Reagents Supplied

The following reagents are supplied with this product:

| | | |
| --- | --- | --- |
| | Store at (°C) | Concentration |
| RNA Loading Dye, (2X) | -20 | 2 X |

Product Categories:

Applications:

Ineligible item added to cart

Based on your Freezer Program type, you are trying to add a product to your cart that is either not allowed or not allowed with the existing contents of your cart. Please review and update your order accordingly If you have any questions, please contact Customer Service at freezers@neb.com or 1-800-632-5227 x 8.

Sign in to your NEB account

Any items placed in your cart as a guest will be lost upon sign in or leaving the site.