Genomic DNA Extraction and Purification
< Return to NEBMonarch.com


The Monarch Genomic DNA Purification Kit is a universal kit for DNA extraction and purification from a wide variety of cell types, including blood, cells, tissues and tough-to-lyse samples (including bacteria and yeast). The kit includes lysis buffers for various input materials, Proteinase K for homogenization of some sample types, and RNase A for efficient RNA removal. Genomic DNA (gDNA) is eluted with high yield and purity, and with excellent integrity (high molecular weight), ready for use in downstream applications including qPCR, long range PCR, and NGS library prep (including for long read sequencing platforms).
Reasons to Choose Monarch for Genomic DNA Extraction and Purification
---
Purify high-quality, genomic DNA from a broad range of sample types (cells, blood, tissues, and more).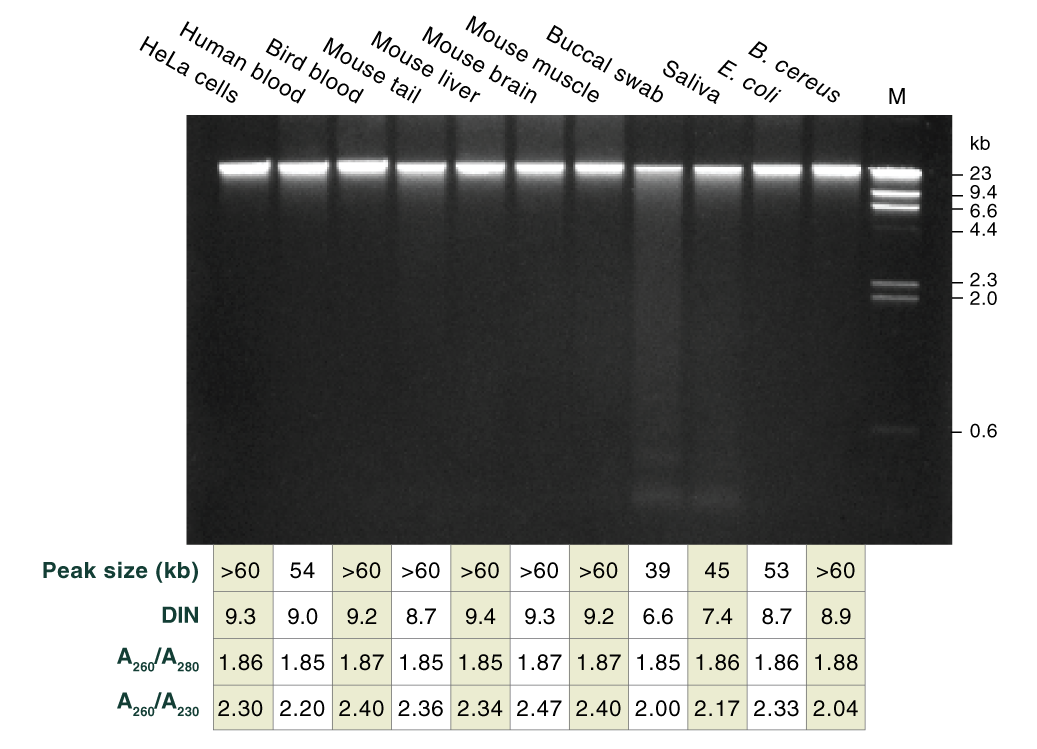 ---
Achieve high yields from challenging tissues that are difficult for many commercial kits (e.g. fatty, fibrous, and soft organ tissues).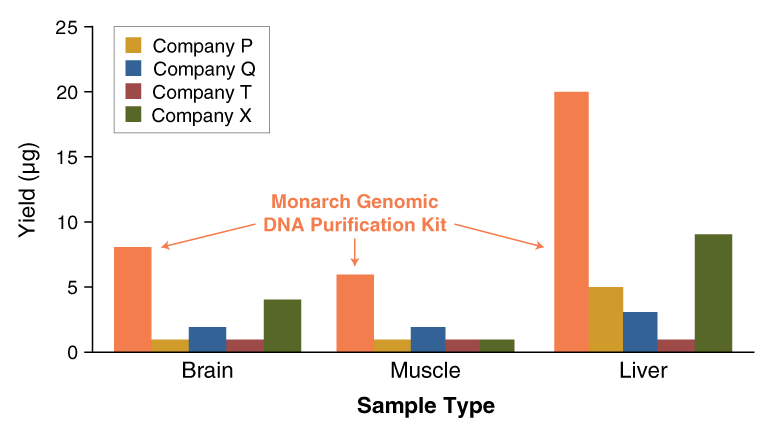 ---
Prevent co-purification of RNA with our optimized buffers and included RNase A, enabling more accurate quantification.

---
Generate highly-intact genomic DNA suitable for long-range PCR, qPCR, NGS and other downstream applications.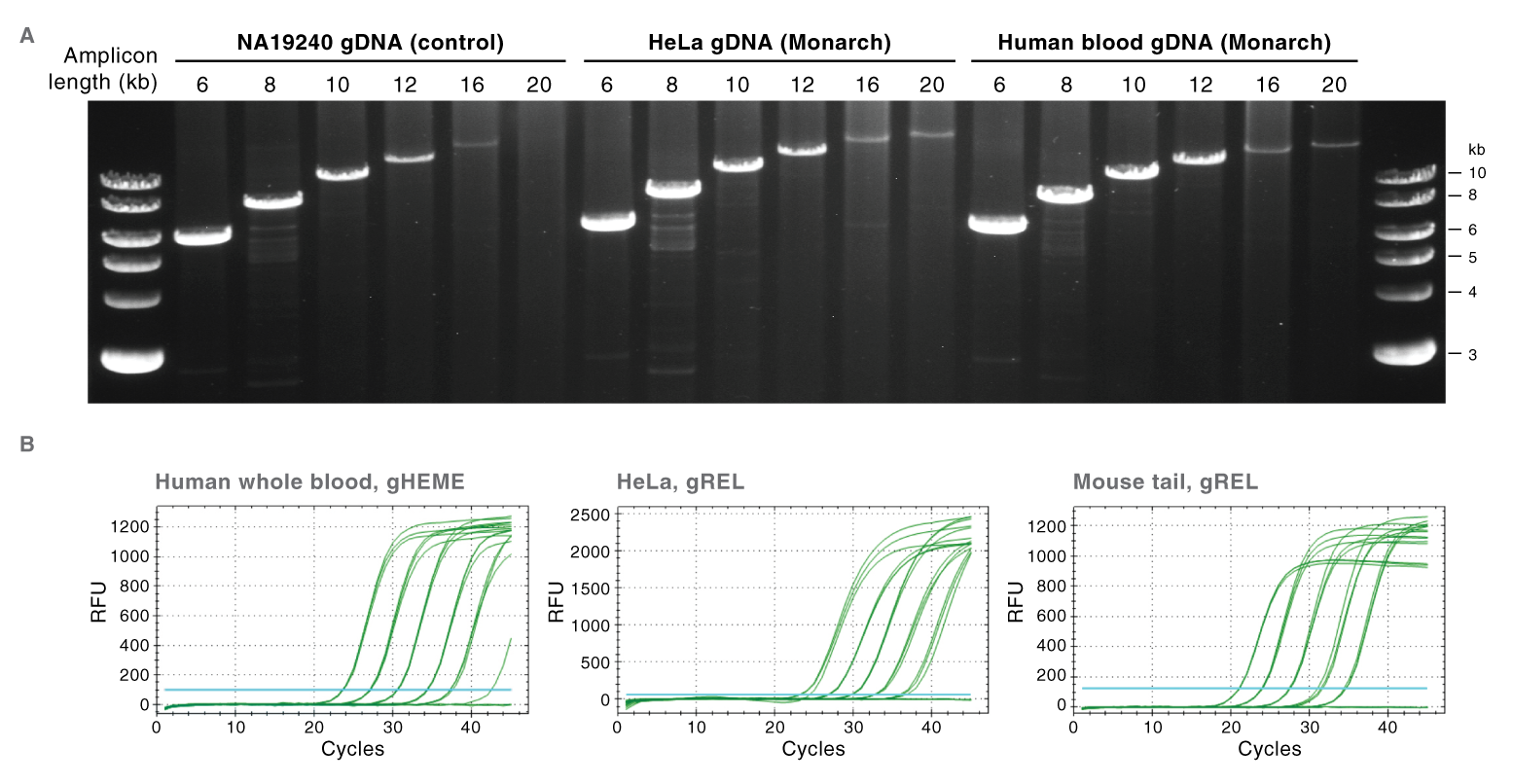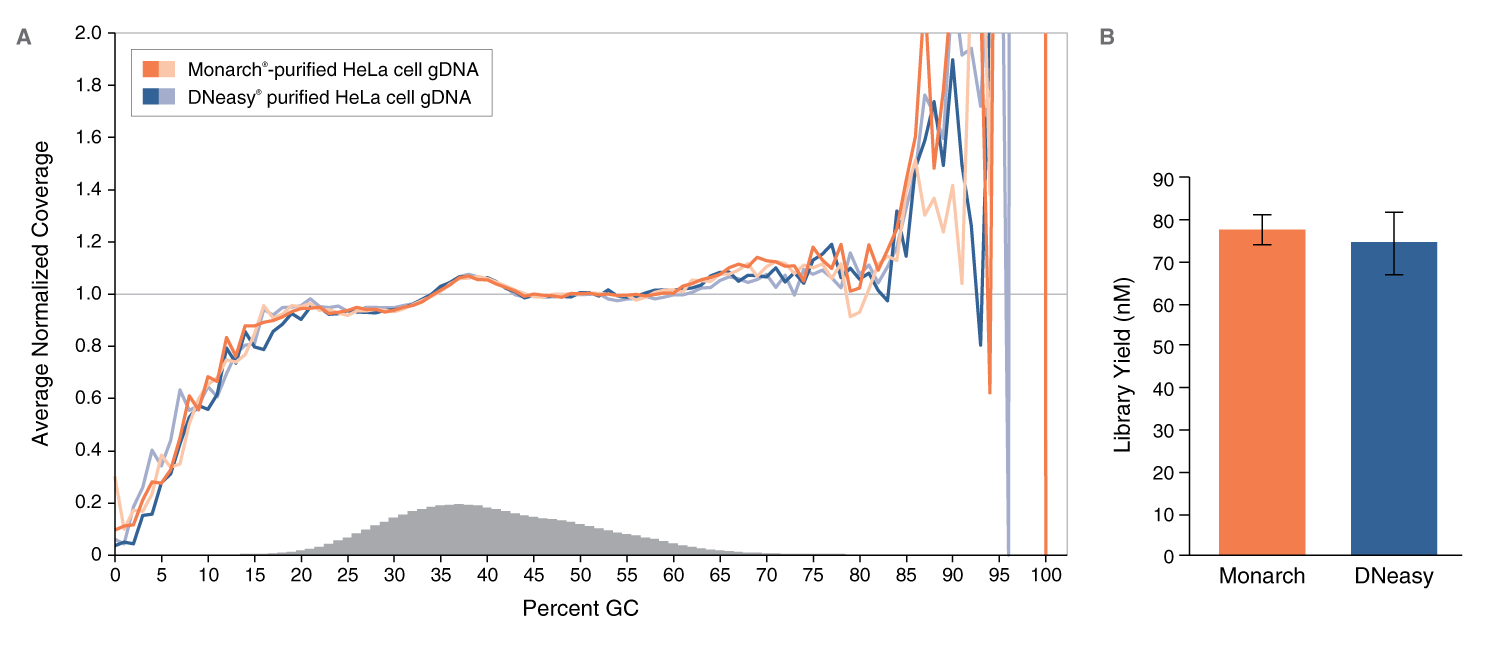 This kit yielded the highest purity DNA I have ever seen from a commercial spin column kit.
Other Monarch Kits Available:
Monarch DNA Gel Extraction Kit

Monarch PCR & DNA Cleanup Kit
(5 μg)
Request a sample
One or more of these products are covered by patents, trademarks and/or copyrights owned or controlled by New England Biolabs, Inc. For more information, please email us at gbd@neb.com. The use of these products may require you to obtain additional third party intellectual property rights for certain applications.