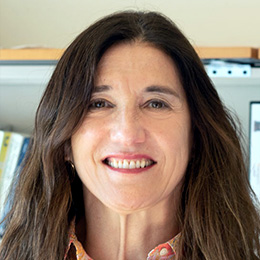 Clotilde Carlow
Scientific Director
Ph.D., University of London, 1984
Area of focus:
Neglected tropical diseases and tick-borne infections
Current Research:
Several of the most important neglected tropical diseases in humans such as elephantiasis (lymphatic filariasis) and river blindness (onchocerciasis) are the result of infection with filarial nematode parasites. My lab conducts basic research on filarial parasite biology and their Wolbachia endosymbionts, as well as applied research focusing on the development of new diagnostic tests and therapies.
Accurate parasite detection is essential for the success of control programs. We are developing new and improved methods for diagnosis of infection in humans and surveillance of insect vectors. This involves identification of new biomarkers including DNA, RNA and miRNA, and development of sensitive and specific nucleic acid-based diagnostic assays that are simple to perform and ideally suited to low resource settings. We are using similar approaches to develop new diagnostic assays for tick borne infections that occur in the United States and many countries worldwide.
Control of filarial infection is largely based on the use of a limited number of drugs which have limited efficacy. Our basic research on parasite biology and their bacterial symbionts has led to the discovery of new drug targets present in parasites or Wolbachia. We are working with collaborators in academia and industry to identify inhibitors of these targets that may represent new drug leads.