NEBNext Direct® for target enrichment

Employing the unique NEBNext Direct® hybridization-based enrichment method, NEBNext Direct Custom Ready Panels allow customization of targeted gene panels for Illumina® sequencing. Select from a list of genes for which baits have been carefully designed and optimized to give complete coverage of the full coding regions. High quality panels can be designed by you and rapidly delivered, from any combination of genes. NEBNext Direct Custom Ready Panels provide the content you want with the performance you need.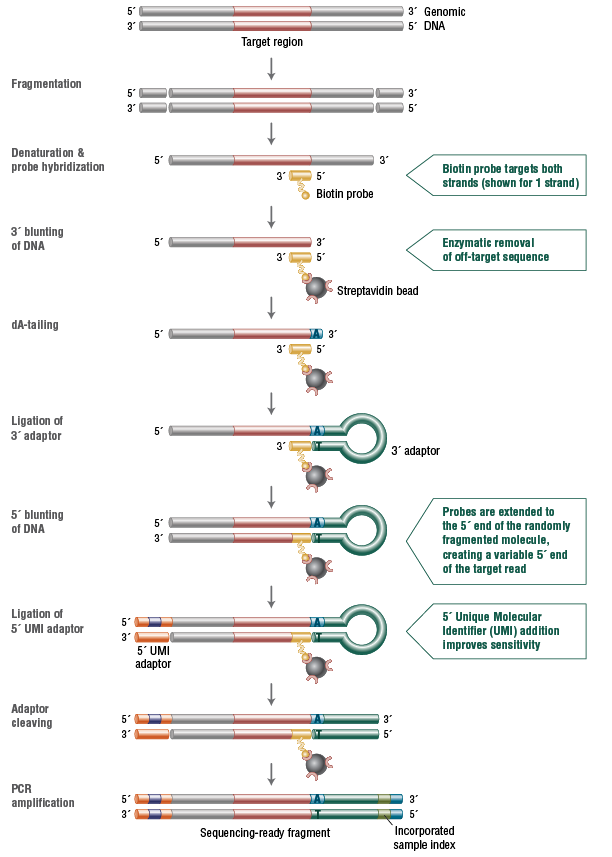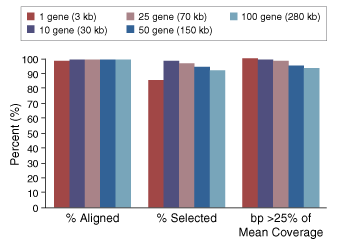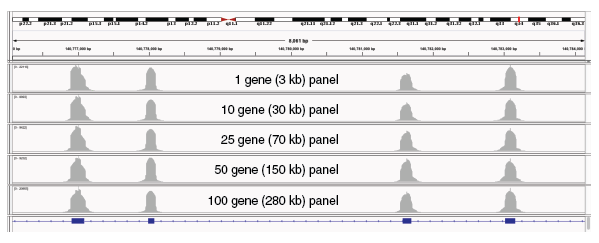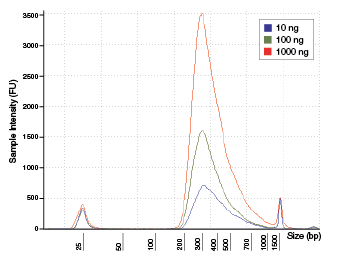 Advantages
Choose from a single gene to hundreds of genes


Experience unmatched specificity and coverage uniformity


Eliminate synthesis and optimization steps for faster turnaround


Improve sensitivity with our Unique Molecular Identifier (UMI)


Generate results in one day with our automation-friendly workflow
NEBNext Direct Custom Ready Panels have allowed my research to focus on the specific genes we need to explore. In addition to the convenience of easily selecting genes for focused panels, NEBNext Direct enrichment has provided the necessary reliability and depth of coverage to enable robust somatic variant calling."
What People are Saying
NEBNext Direct enrichment technology is by far the fastest and most automation friendly protocol available today. I can have samples on the sequencer in 6 hours starting from genomic DNA. The technology produces very high on target percentages (>90%) for even very small panels, and in combination with molecular barcoding produces low duplication rates. From an optimization perspective, NEBNext Direct enrichment allows me to assign individual captured fragments to a probe unambiguously, thus giving the opportunity for optimizing the coverage distribution of any target.
NEB was fantastic while developing our panel or updating an existing one. The protocol is simple and fast and the results have been superb.
NEW ENGLAND BIOLABS® and NEB® are registered trademarks of New England Biolabs, Inc.
NEBNext Direct® is a trademark of New England Biolabs, Inc.
Directed Genomics™ is a trademark of Directed Genomics