Fast Cloning: Accelerate your cloning workflows with reagents from NEB
While cloning has typically been a time-consuming process in the past, advances in both technologies and reagents have enabled the process to take much less time. Race to NEB for the highest quality products that save valuable time!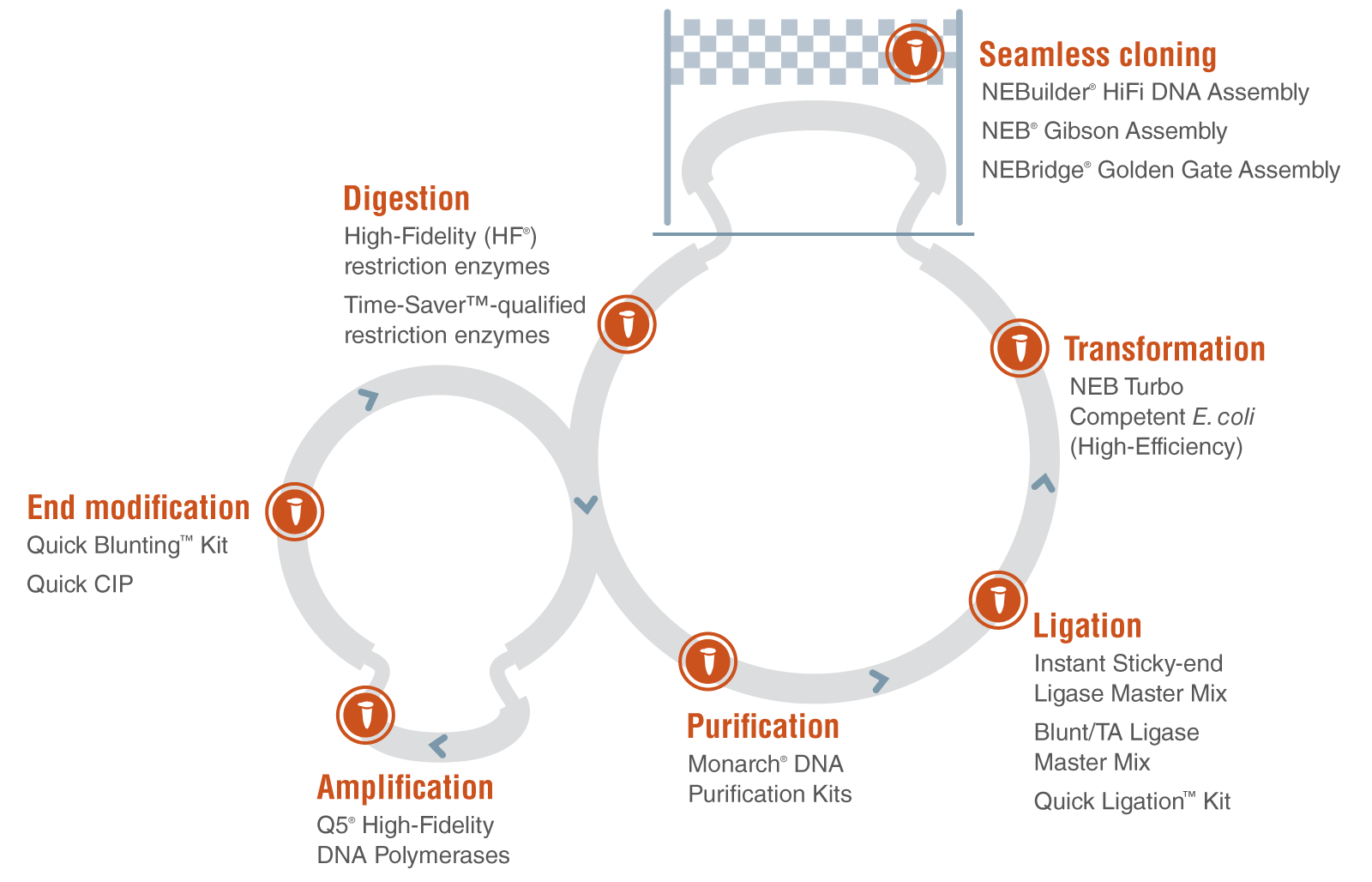 ---
Choose Type:
Other Tools and Resources
ONLINE TOOLS
For products, protocols and tips for each step of your traditional cloning experiment
For help with scientific calculations and conversions for DNA and RNA
To identify the restriction sites within your DNA sequence
BROCHURES & TECHNICAL GUIDES
Molecular Cloning Technical Guide
Get help with product selection, protocols, tips for optimization and troubleshooting.
Legal Information
Products and content are covered by one or more patents, trademarks and/or copyrights owned or controlled by New England Biolabs, Inc (NEB). The use of trademark symbols does not necessarily indicate that the name is trademarked in the country where it is being read; it indicates where the content was originally developed. The use of this product may require the buyer to obtain additional third-party intellectual property rights for certain applications. For more information, please email busdev@neb.com.
This product is intended for research purposes only. This product is not intended to be used for therapeutic or diagnostic purposes in humans or animals.