Passion in Science Awards®
Learn more

about the Passion in Science Award winners.
At New England Biolabs®, we believe that the pursuit of science is one path to building a greener and more compassionate world. We are motivated by a set of core, foundational values that are still as true today as they were when we founded the company over 40 years ago: the belief that science should be used to expand our understanding of the world around us; the belief that scientists can also act as humanitarians; the belief that all species, great and small, benefit when we care for the environment; and the belief that great science is fundamentally creative and artistic, and changes the way we see and experience our world.
In 2014, NEB® introduced its Passion in Science Awards, to recognize those within the scientific community working to solve many of today's challenges. This was our chance to recognize the accomplishments of the "unsung heroes" of the laboratory, who are dedicated to their cause. We are pleased to have offered the Passion in Science Awards again in 2016 and 2019, in the following four award categories:
Scientific Mentorship and Advocacy
Humanitarian Duty
Environmental Stewardship
Arts and Creativity

*Terms and conditions apply





2019 Science Mentorship and Advocacy Winners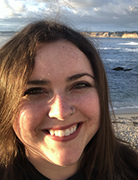 "For young children, seeing themselves represented in science is essential to encourage them to not only pursue science, but trust that scientists can be like them."
Sarah McAnulty
University of Connecticut, Willimantic, CT, USA
Skype a Scientist
Sarah is the founder of Skype a Scientist, which connects non-scientists with scientists via personal video chats, enabling students and adults to learn about a scientist's life, work and passions. Sarah has built a team of volunteer scientists and communicators who have served over 13,000 groups with live-stream or in-person presentations, as well as question and answer sessions. Skype a Scientist matches classrooms with scientists, and also offers "Skype a Scientist Live" sessions on YouTube Live, featuring high-profile scientists communicating their work and answering the public's questions.
---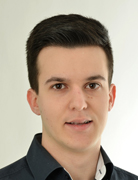 "The Xenoplex has often been the first step to a life as a scientist. Working in a laboratory is a perfect way to proof their skills and interests in an important work-orientation phase of their life, but also to learn a lot on how to organize scientific projects and present them to the public."
Daniel Heid
University of Heidelberg, Heidelberg, Germany
Xenoplex STEM Center
Daniel is the founder of the Xenoplex STEM Center, which encourages young students who are interested in science and equips them with the experience and expertise to solve future scientific problems. This supra-regional learning center in Southern Germany pairs highly talented students with mentors to supervise projects for national, European and international science competitions. The Xenoplex STEM Center was awarded with a federal certificate for excellence.
---
"I wanted to foster an interest in, and a love for science, in elementary, middle-, and high-school students. It is incredibly gratifying to watch our work over the past 14 years bring the excitement of science to so many."
Steven Farber
Carnegie Institution for Science, Baltimore, MD, USA
BioEYES
Steven is the founder of BioEYES, a non-profit research program that uses zebrafish to excite and educate K-12 students about science and how to think and act like scientists. BioEYES experiments allow students to work as scientists using a student-centered approach. Over the course of 5 days, students collect zebrafish embryos and watch them transform from a single cell to a free-swimming larva with a visibly beating heart and a distinct pigmentation pattern. Students learn about habitats, human and fish anatomy, DNA and cells. BioEYES has reached over 125,000 children worldwide, delivering positive hands-on educational experiences.
---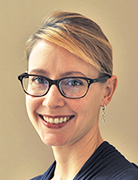 "As I developed as a scientist I began to realize the power of the scientific process. I felt emboldened by my growing ability to seek answers to my own questions in a methodical way. I find the most meaning and value in helping others learn to answer their own questions in critical ways."
Sarah Fankhauser
Oxford College of Emory University, Oxford, GA, USA
Journal of Emerging Investigators (JEI)
Sarah established the first peer-reviewed publication for middle- and high-school students, the Journal of Emerging Investigators (JEI), which supports and strengthens the next generation of young scientists. JEI offers students the opportunity to focus on communication as an essential part of the scientific process. The peer-review process serves to improve science and strengthen the scientific community, and allowing students early access to this training helps them build their own scientific identity.
2019 Humanitarian Duty Winners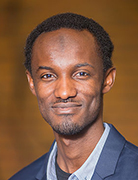 "Through this work, I hope to inspire a solution that would liberate science in Africa, as well as create the platform that would permit scientists like myself to return home and do good science."
Mahmoud Bukar Maina
University of Sussex, England, UK
TReND Outreach program&SciComNigera
Mahmoud is the founder of the TReND Outreach program and SciComNigera, aimed to enhance public understanding, trust and support for science, and inspiring the next generation of African scientists through outreach activities for school students, teachers, government officials and scientists. The TReND Outreach program has more than 90 science communicators across Africa working to engage students and the public. SciComNigeria was founded to help cennect scientists to the public, promoting local research and science stories, as well as increase the visibility of science in Nigeria.
---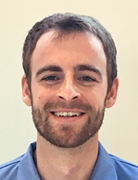 "Part of the responsibility of science is to combine and use the knowledge and technologies available to solve societal problems, regardless of the scale. Antibiotic resistance fascinates me, because it is a direct and unavoidable result of antibiotic usage."
Nathan Schoepp
Caltech, Pasadena, CA, USA
Determining Antibiotic Susceptibility
Nathan developed rapid diagnostics for determining antibiotic susceptibility, which can be used by clinicians at the point of care, before prescribing, to improve outcomes and prevent resistance. This diagnostic is based on precise measurements of the quantity and state of nucleic acids, and has been integrated into microfluidic systems utilizing isothermal amplification to create a 30 minute antibiotic susceptibility test for urinary tract infections. Because this test can be complete in just 30 minutes, it provides clinicians with crucial information they need (and don't currently have) when prescribing antibiotics.
2019 Environmental Stewardship Winners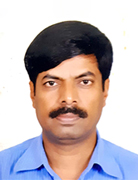 "Our method has been adopted by many farmers in Hassan district within 10 years and now it has spread to across India. Reforestation has a significant impact to mitigate the climate change, where plants harvest sun and carbon dioxide and cool the land."
Malali Gowda
TransDisciplinary University, Bangaluru, India
Reforestation to Protect Biodiversity
Malali established a method to re-forest any barren or rocky land in a short period, resulting in an increase in vegetation cover, ground-water and biodiversity. Deforestation for agricultural purposes in regions of India have led to water and agrarian crises. In an effort to counteract these effects, 50 acres of barren land were selected to re-plant with native species. Within 5 years, the previously rocky area has become a rainforest and biodiversity has returned, supporting the livelihood of farming families.
---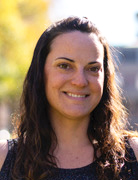 "We educate our youth on how to leave their world a better place than they found it. From this, participants practice sustainable habits and are made aware of zero-waste alternatives. This results in campus and household waste reduction, and ultimately cost savings."
Samantha Romanick
University of Nevada Reno, Reno, NV, USA
Campus Refill Initiative
Samantha established the Campus Refill Initiative (CRI), aimed at reducing plastic waste on college campuses by offering sustainable alternatives to single-use plastics. CRI's mission is to educate the public about plastic waste and alternative to dealing with plastic waste other than recycling. By making small habitual changes that enable avoiding the use of plastic products and replacing them with a longer-lasting and sustainably-sourced materials, society can drastically decrease the demand for plastic product production. By targeting college students, as they begin to form individual habits and make personal lifestyle choices, CRI aims to heighten awareness of the impact of our personal choices on the environment.
2019 Arts and Creativity Winners
"I feel that the history of science offers multitudes of exciting stories that can be told in such a popular medium, and indeed, deserve to be so told."
William Ward Murta
Theater Bielefeld, Bielefeld, Germany
Das Molekül
Bill is the composer of Das Molekül, which tells the story of the discovery of DNA and the race to sequence the human genome through a full-scale work of musical theatre, involving six soloists, a chorus and symphony orchestra. The work focuses on the discovery of the double helix in 1953 and the events that led to this discovery between Francis Crick and James D. Watson in Cambridge, and Maurice Wilkins and Rosalind Franklin in Kings College, London. The second story told by the musical is about the 1998-2000 race between Francis Collins and Craig Venter's laboratories to sequence the human genome. The sequence of the work is presented in such a way that the two stories are dramaturgically intertwined as a reflection of the double helix itself.
---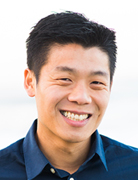 "Accurate science communication is necessary to protect scientific integrity, safeguard research funding and ensure continued innovation to advance society. With our art and research expertise, Squidtoons presents translated information in an approachable yet accurate manner."
Garfield Kwan
University of California, San Diego, CA, USA
Squidtoons
Garfield is the creator of Squidtoons, which communicates research through visually appealing, yet scientifically accurate, comics to broaden public understanding of the sciences. Squidtoons distills scientific research into an artful comic, and then enlists expert scientists to edit visual and textual elements in the per-reviewed method. More than 60 comics have been published, covering topics ranging from marine organism anatomy to climate change. Squidtoons comics have been incorporated into an oceanographic college textbook (Essentials of Oceanography, 12th edition, Pearson), a children's book (Squidtoons: Exploring Ocean Science with Comics, Andrews McMeel Publishing), and an aquarium exhibit (Seymour Marine Discovery Center, Sanata Cruz, USA).
---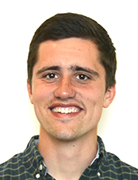 "By connecting artists and scientists for collaboration, we can improve the human condition by accelerating our ability to solve the interdisciplinary problems of our increasingly complex world."
Kyle McClary
University of Southern California, Los Angeles, CA, USA
Bridge Art + Science Alliance (BASA)
Kyle is the founder of the Bridge Art + Science Alliance (BASA), a program designed to establish collaboration between the art and science departments at USC, creating a synergy between scientific discovery and engaging media. BASA has produced over 20 projects, many premiering at renowned festivals, like SXSW, and winning prestigious awards such as the Association of Medical Illustrators Art & Biology Award.
---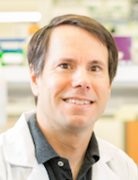 "This project is important to me because it allows me to give back to a community that has my great respect and appreciation. For others, I hope my sculptures impart creative and scientific inspiration."
Bryan Welm
University of Utah, Salt Lake City, UT, USA
Bryan is an Associate Professor and Sculptor whose artwork accurately and artistically represents DNA and protein complexes to inspire public curiosity in science. Bryan's sculptures are designed using published molecular coordinates (from NCBI) and through discussions with structural biochemists. Artistic elements are presented throughout the sculptures via patinas and various metal work elements. Once finished, these sculptures are donated to a specific researcher or institute in recognition of research achievements and to highlight the beauty and engineering prowess of the natural world.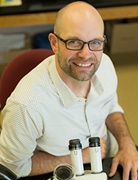 "Nothing inspires me more than nature and the notion that we are still learning new things about the natural world everyday. I became an educator to share this with anyone I can reach; and my lab group comes in each day knowing they will be part of the discovery process.

"It's no secret that we are experiencing a global biodiversity crisis. At the same time, our young people are more inclined to interact with a touch screen than the forest on the other side of it. We can't afford not to find ways to show them that they are surrounded by a world of wonder."
Chris Martine
Bucknell University, Lewisburg, PA
Outreach and Mentoring in Botany
Chris works to reinvigorate student's interest in botany through non-traditional methods in order to reveal the rich biodiversity that often goes unappreciated. A self-identified Botanist, Chris is also interested in multiple subdisciplines of organismal plant biology, including: ecology, evolution/systematics, reproductive biology, and biodiversity/taxonomy. This has manifested in a holistic approach to discovery - where students can receive training in everything from field- and greenhouse-based methods to genetic and computer-based analyses. Chris embraces new methods to reach out the public - including social media and creating, producing, and hosting the YouTube series, "Plants are Cool, Too!"
---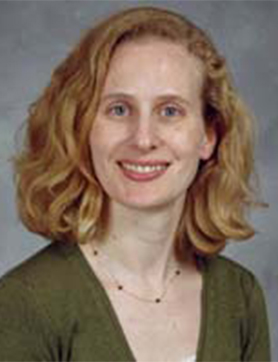 "Gender and racial diversity in STEM are important for future STEM endeavors. Creating young women who are passionate about and dedicated to science will help build a strong and well-rounded workforce in the future. The girls' enthusiasm and 'ah-ha' moments remind us of why we love science and fulfill our desire to help others."
Amanda Munson
Shenandoah University, Winchester VA
Inspiring Young Women in STEM
GO GIRL (Genomic Opportunities for Girls In Research Labs) is an educational outreach program for high school girls designed to demystify genomics, a discipline notoriously intimidating to young scientists, thus empowering them to consider a career in the biomedical sciences. Participants learn the principles behind the science and techniques commonly used in forensic and research laboratories, and also gain hands-on experience using state-of-the-art equipment. By utilizing their own DNA to explore scientific questions, participants become personally invested in the experiments. The participants self-identify for this all-female genomics program, creating a low pressure, energized and fun atmosphere. The program also provides participants with multiple levels of female mentorship and exposure to career possibilities in the biomedical field.
---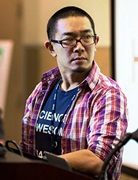 "AMBL provides authentic science experiences, while creating comfort with interdisciplinary notions, such that those disinterested in science see gateways towards better public understanding."
David Ng
University of British Columbia, Vancouver, Canada
Advanced Molecular Biology Lab
AMBL is the educational unit of the Michael Smith Laboratories (MSL) at UBC and carries out the vision of the founding MSL Director, Dr. Michael Smith (1993 Nobel Laureate in Chemistry) by providing teaching, outreach and science advocacy with local, national and international impact. As the AMBL Director, David works to provide hands-on science field trip experiences to students from grades 5 to 12, lead science and engineering workshops and conferences, and drives development of science education tools and their creative use of social media to promote science literacy. AMBL is also active in researching the effectiveness of various facets of its programming. This includes looking at the divide between children's impressions of science versus creativity; gender equity challenges in uptake of careers in innovations; and the effectiveness of using games in STEM.
---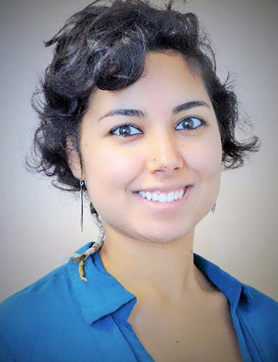 "If two species can work in a manner that's mutually beneficial and evolutionarily advantageous to one another, why can't people do the same thing? I decided to take on Biota and try it out. I want students, scientists, artists, and community members to know that we all have the power to thrive."
Sabah Ul-Hasan
University of California, Merced, CA
Biota
Biota is a scientific documentary series with the aim of improving engagement between scientists, artists, and the general public. The series draws parallels between symbiotic relationships (mutualism, parasitism, commensalism) and how people interact with each other and their environment. Biota employs young professionals from all different backgrounds across the globe, whose skill sets range from videography and science to social media. They also take in and mentor undergraduate students so that they can gain valuable work experience for the job market. The first season of Biota centers on the 10 bioregions in California, creating accessibility to science for viewers.
2016 Humanitarian Duty Winners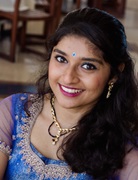 "My vision is to be able to expand to a global scale and enable individuals to realise the importance of clean water, and also be able to provide themselves with the means to access this."
Karishma Bhagani
Matone de Chiwit, Farmington, CT

Matone de Chiwit
Matone de Chiwit is an aspiring social enterprise that aims to provide access to clean drinking water through a locally–sourced, all–natural water purification unit, for communities around the city of Mombasa in Kenya and eventually the world. The name Matone de Chiwit means drops of life, and is derived from three languages, from the continents that suffer most from water scarcity in the world; Africa (Kiswahili), Latin America (Spanish) and Asia (Thai), respectively. The name of the project provides an insight into the aspirations of creating a venture to provide clean drinking water to rural communities around the world.
---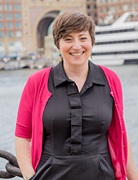 "Instrumental Access represents opportunity: the opportunity for talented people, no matter where they are in the world, to pursue their scientific ambitions and put their talents to work. Disease pandemics, hunger and malnutrition, natural disasters - these are threats to the whole world. To meet them, we must ensure the scientific workforce that tackles them is also global, that it can collaborate regardless of geographic distance and has the right tools everywhere that they are needed."
Nina Dudnik
Seeding Labs, Boston, MA

Instrumental Access
The goal of Instrumental Access is to remove a key barrier to scientific discovery and education in the developing world: lack of access to modern equipment. By making affordable, high-quality lab equipment available to scientists in developing countries, those scientists are able to participate fully in the global scientific community, competing successfully for funding and other resources, and generating real results in research and education. Strong science is ultimately self-sustaining, with virtually limitless potential to impact health, economic development, environmental protection, food security, and many other areas. Equipment is also necessary to provide hands-on training for the next generation of researchers, healthcare professionals, engineers, and teachers.
---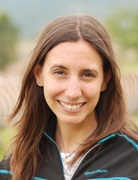 "African scientists are eager to participate in the local and global generation of scientific knowledge, but they are lagging behind, finding it difficult to interact with the western scientific community in many cases. My project is helping to bridge this gap by empowering through mentorship of African scientists and by opening communication channels with their colleagues worldwide."

Lucia Prieto Godino
University of Lasuanne, Lasuanne, Switzerland

TReND in Africa
In 2011, Lucia founded the not-for-profit organization TReND in Africa with the goal to promote science research and education in the African continent. This is accomplished through intensive, hands-on science courses for African scientists, equipment donations, development of inexpensive scientific equipment and tools, and encouraging international collaboration and educational outreach throughout Africa. These activities have already benefitted over 200 scientists in 21 African countries.
---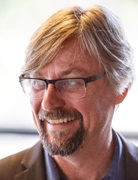 "This project has developed out of the basic science that my lab has driven for over 25 years. We are now seeing the evolution of that work into an application that could have enormous benefit for people that have no alternatives. This desire to have real world impact drives me and all of the people that work together on this project."
Scott O'Neill
Monash University, Victoria, Australia
Eliminate Dengue
Scott works to develop new approaches to controlling Aedes transmitted arbovirus infections of humans (e.g., dengue, Zika, chikungunya, yellow fever) by introducing Wolbachia infections into mosquito vector populations in disease endemic areas of the world. The program is committed to transferring the technology to disease endemic countries through partnerships with locally led project teams. Scott believes the impact on disease should be very large and could potentially eliminate transmission of these viruses.
2016 Environmental Stewardship Winners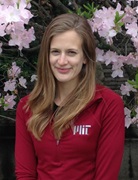 "A sustainable future is not only about developing new biofuels or renewable products, it is equally about education in sustainable practice. Importantly, there is an education and engagement factor, bringing in students to learn about the life cycle of products, and creating an environment of good practice in the lab."
Lisa Anderson
Massachusetts Institute of Technology, Cambridge, MA

Greening the Lab
An advocate for educating scientists on sustainable practices in the lab, Lisa was responsible for recruiting a team in the MIT Chemical Engineering Department to launch a laboratory glove-recycling program. This program was stimulated by her previous experiences and the MIT Green Lab initiative. In a lab waste audit at the University of Washington, 22% of laboratory waste stemmed from laboratory gloves. Based on a pilot study in the Brushett Lab, 200 MIT Chemical Engineering researchers could divert up to 600 lbs of gloves from landfills in as little as 4 months. Lisa's program aligns well with the department's overall sustainability initiatives. Collected uncontaminated gloves are "upcycled" into new materials such as outdoor chairs and park benches.
---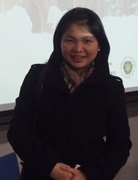 "Some countries have so much plastic waste, but they still import oil. Imagine if they have know-how to obtain energy from their waste. The world will change!"

Lucy Lahrita
Hokkaido University, Sapporo, Japan
From Waste to Energy
Annually about 50,000–75,000 tons of non-recycled plastic waste in Japan cannot be recovered by existing mechanical recycling techniques. With high demand for fossil fuel in Japan, there is incentive to recover and recycle plastic waste into crude oil. Lisa's project aims to generate synthetic diesel fuel from unused, non-recycled plastic waste using pyrolysis. This represents an economical and eco-friendly way to solve plastics waste problem in Japan, while producing cost-effective liquid fuel with properties similar to fossil fuel.
---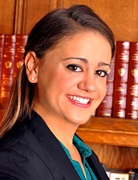 "Having clean and safe water sources is one of the greatest challenges facing the world today. Through my experiences, I have discovered the magnificent array of microorganisms that unleash amazing enzymes to biodegrade harmful compounds in our environment. Although these microbes are only micron in size, they hold great potential to advance modern technology."

Alexandra Polasko
University of California, Los Angeles
Bugs to the Rescue
One in two people in the United States use groundwater as their primary source of drinking water; however, 22% of this water is severely contaminated. Many of the contaminants found in groundwater are probable or known carcinogens. Bioremediation employs microbes to degrade a wide variety of emerging contaminants, such as 1,4-dioxane, chlorinated solvents, and oils, using cost effective and environmentally sustainable techniques. There is limited kinetic and mechanistic understanding of the effects of these pollutants on the success of native/engineered microbes to clean the water. Alexandra's research involves development of a low cost, rapid indicator test to select and quantify the bacteria responsible for degrading hazardous organic contaminants in the presence of toxic metals. These tools will aid in the development of a microbial community that can quickly biodegrade water contaminants.
2016 Arts and Creativity Winners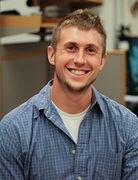 "I decided to take on this project when I visited the HMNH in 2013 and saw only one picture of bacteria, as a very small part within the New England Woods exhibit. This led to an intense brainstorm as I thought to myself, "How can this be? The natural history of Earth is almost all microbes!"
Scott Chimileski
Harvard Medical School, Boston, MA

Microbiophilia
Scott works to unite photography, writing and microbiology to communicate science to general audiences. He is currently spearheading an exhibit on microbes to open at the Harvard Museum of Natural History (HMNH). Scott is also writing a book with Roberto Kolter for Harvard Univ. Press entitled Life at the Edge of Sight, that uses photography to capture the beauty, natural history and value of microbes. Lastly, Scott engages in multiple forms of media to spread the message that microbes are beautiful creatures that do far more good than harm.
---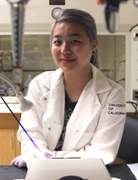 "The way that people of all ages, ethnicities, gender identities pick up our zines and their eyes widen as they read them drives us to succeed. I have found confidence in this method of science communication and know firsthand the difference that one small, but riveting booklet can make for a science enthusiast."

Christine Liu
University of California, Berkeley, CA
Two Photon Art
Two Photon microscopy is a technique that allows deeper brain imaging compared to traditional single photon imaging. Christine co-founded the Two Photon Art collective in order to bring together science and art, and to allow a greater understanding of science for wider audiences. The primary focus has been on creating zines which are independently published booklets. The zine community is extremely diverse and emphasizes creating safe spaces for people who have traditionally been marginalized. Science enthusiasts of all ages have picked up her zines and learned something new.
---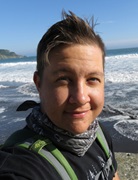 "Through the process of making and showing the films, I have had the great joy of working with many equally passionate people, many of whom also grappled with choosing between their loves of art and science. For all of the people involved, it was a fantastic labor of love."
Will Ryan
Florida State University, Tallahassee Florida
Animating Ecology
In an effort to encourage college students and the general public to engage with primary scientific literature, Will led a small group of animators in making four films. Each film focused on one foundational scientific paper in the field of Ecology and served to introduce the scientist(s), the findings in the paper and its importance to the field. They used a 'school house rock' sense of style and humor to make the videos as fun and engaging, as they were accurate and informative. The videos have since been shown at two scientific conferences to delighted crowds, but more importantly have been used in both K-12 and university classrooms across the country (all are freely available online) to both introduce concepts and to help students see that science is a very human endeavor, built upon the imagination and labor of individual people, each pursuing the threads of their own curiosity.
---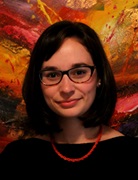 "Science and art are sometimes thought of as opposing disciplines that attract opposite personalities. I use my project to demonstrate that people who view themselves as scientists can learn to appreciate and get involved with the arts, and people who view themselves as creative and artistic can appreciate the beautiful patterns created by nature and science."
Dana Simmons
The University of Chicago, Chicago, IL

The Purkinje Pattern
Dana creates art that features images of live neurons, photographed during her research experiments. These neurons, called Purkinje cells, reside in the cerebellum at the back of the brain. Purkinje cells are the most complexly branched neurons in the nervous system. In fact, the shape of a Purkinje cell is strikingly similar to the branches of a tree. To create art with these neurons, she fill one single neuron with fluorescent dye using patch-clamp electrophysiology and calcium imaging. Dana then shine lasers on the dye and observes how it moves through the neuron. By watching the dye move, she can visualize the electrical currents moving through the neuron. Once the dye has diffused into all the tiny neuronal branches, she takes a three-dimensional image of the neuron using a confocal microscope and applies color filters to the neuron and the background brain tissue.
2014 Inspiration in Science Award Winners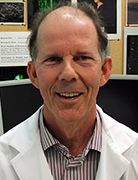 "Passion in Science is a desire, a want to do well in science and do something that will benefit society, benefit health in the long term. Passion is being happy and enjoying your work and doing a good job."
Laurie Doering
McMaster University, Ontario, Canada
Astrocytes in Autism
Astrocytes are critical for the proper formation, growth and maintenance of neurons and synaptic connections in the nervous system. In virtually all disorders of the brain, astrocytes contribute to the altered function or pathology. To date, the role of astrocytes in the genesis of neurodevelopmental disorders associated with autistic features has not been studied in detail. With astrocytes critical to normal synaptic function, Laurie's research promises to identify new astrocyte-based factors for the treatment of neuronal dysfunction using molecular, cellular and behavioral approaches. With a focus on the interactions between astrocytes and neurons and the secreted molecules produced by astrocytes, a variety of complimentary techniques are used to study how astrocyte specific factors and signaling molecules can correct/modulate the structure and physiology of Fragile X/autistic neurons.
---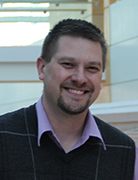 "I love letting my students know that at the end of the day, when you find something, you might be the only person in the universe that knows that fact!"
Jason Furrer
University of Missouri, Columbia, MO
Inspire by Teaching
Teaching 500 undergraduates per year in a Microbiology course is no small feat, but Jason manages to do just that. Each semester, he offers opportunities for undergrads to participate in his research lab, regardless of their previous training or skill level. The undergraduate training program has never turned a student away, and accepts as many as 10 students per semester. Jason expects that the students will carry their training forward with them, and develop an understanding for how research connects with their chosen profession. At present, approximately 1 program graduate applies to and joins the Ph.D. program at the University – talk about a return on investment! They're doing this without funding, so an integral part of the training is how to answer complex research questions on a budget. The lab's research focus is on the pathogenesis of Crohn's disease.
---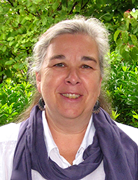 "It is inspirational to see how hard they [teachers] work and how much they care. It is so exciting to be able to help them with equipment funds, work with them on curriculum and share our work with their students. I am driven to succeed, because I know our program makes a difference in the education and life of young people."
Whitney Hagins
Massachusetts Biotechnology Education, Cambridge, MA
200 and Counting
MassBioEd supports science and biotechnology education in Massachusetts through educational programs, workforce development, and lifelong learning. BioTeach has provided educational programs to over 200 MA high schools. Through equipment grants, teacher professional development, college and career exploration opportunities BioTeach strives to encourage student interest in life sciences. As the BioTeach mentor, Whitney is responsible for developing the biotechnology curriculum, planning and leading the professional development workshops and going into schools to do the on site mentoring. The mentoring includes lab preparation, use of equipment, co-teaching classes and labs, and course development. Her passion is for the teaching of science, and through this program she has discovered a way to really make a difference.
---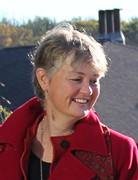 "Passion in science will move our understanding forward because it's the passionate people who achieve things, who make new discoveries. It's what got us to the moon. It's what makes people discover new things all the time."
Ite Laird-Offringa
Norris Cancer Center, University of Southern California, Los Angeles, CA
Fighting Lung Cancer
Tackling lung cancer in many ways, Ite's lab studies the epigenetic changes underlying lung cancer development and progression, focusing on DNA methylation. Methylated DNA (a.k.a., epigenetically-modified DNA) has the potential to yield new targets for treatment and potential molecular markers that could enable early diagnosis, therapy response monitoring and recurrence detection. A recent finding, which improves the sensitivity of detecting methylated DNA in patient blood (patent pending), will soon be developed into a commercially-available technology. Ite's laboratory is also studying the epigenomes of alveolar epithelial cells, the putative progenitors of the most common lung cancer subtype, adenocarcinoma. Meanwhile, the cancer-associated immune response to small cell lung cancer, the most aggressive form of lung cancer, is also being studied to leverage patient immune response for the development for new tools.
---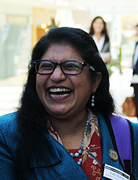 "My students are [the] source of my energy and enthusiasm. They remind me everyday why I chose this profession. I am always so grateful that they chose to spend part of their life journey with me. I want to make sure that I leave a lasting and positive impact on them and hope that they would pay it forward."
Kalai Mathee
Florida International University, Miami, FL
Mathee Lab for 65 Roses
The name of Kalai's laboratory might make you think that they specialize in horticulture, but the name is actually a mondegreen for cystic fibrosis, coined by 5-year old CF patient, Richard Weiss. The laboratory's primary focus is the pathogenicity of certain bacteria (Pseudomonas aeruginosa), and their resistance to antibiotic treatment. Ultimately, these bacteria lead to the demise of patients with CF, making a better understanding of their pathogenicity critical to the effective treatment of CF patients. In an effort to find a better way to treat CF patients with these infections, the lab searches for new botanicals for treatment and alternative drug targets.
2014 Humanitarian Duty Award Winners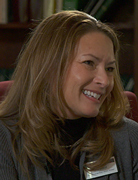 "Mothers often tell me 'Now I have a place to go and pray' or 'Now I have a place to be with my son or daughter.' It seems invaluable to provide resolution for a family and to restore dignity to each individual by giving them back their identity."
Lori Baker
Baylor University, Waco, TX
Reuniting Families
The more than 6,000 deaths of unauthorized immigrants on the southern US border in the last 15 years, were a story that Lori wasn't able to ignore. In Texas, remains are often buried in unmarked graves without any forensic analysis. She founded the Reuniting Families Project (RFP) in 2003 to identify and return these international migrants to their families. Each summer she takes forensic teams to exhume pauper graves in towns along the border. In the last two years alone, her team has recovered 164 individuals. They perform a forensic analysis to determine biological profile, look for signs of trauma, take samples for DNA, stable isotope and elemental analyses, and enter the case into missing person's databases. Lori has created the Repository of Unidentified Remains to ensure that no one is buried and forgotten. To date, her efforts have repatriated nearly 70 individuals.
---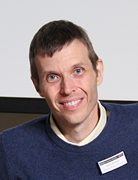 "Serving as chair of the ACS Committee on Chemists with Disabilities and on the NSF Committee on Equal Opportunities in Science and Engineering helped me realize the lack of resources and active leadership directed to students with disabilities."
Karl Booksh
University of Delaware, Newark, DE
Disabilities in STEM
Karl works to prepare students with disabilities for leadership positions in Science, Technology, Engineering and Mathematics (STEM). He leads a Research Experience for Undergraduates (REU) program for students with disabilities at the University of Delaware. The goal is to better prepare the students to pursue a graduate degree in STEM. Each student is matched with a faculty and a graduate student mentor, and the students work for 8 weeks on their own project in a team-oriented environment. Career development seminars cover topics such as graduate school/advisor selection, strategies for disability disclosure, and presentation of research in public forums among other topics. The students present their research at the annual UD REU conference and at the American Chemical Society (ACS) National Conference where the students also attend networking sessions for undergraduate researchers.
---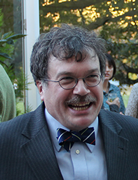 "It's incredibly inspiring how many scientists step outside the lab to do brilliant, creative things in the arts or for humanitarian causes."
Peter Hotez
Sabin Vaccine Institute, Houston, TX
NTDs
Peter helped establish the concept of neglected tropical diseases (NTDs), a group of 17 parasitic and bacterial infections that infect more than one billion people around the world, most of whom live on less than $1.25 per day. Without treatment, NTDs can lead to malnutrition, blindness, physical disabilities and even death. Recognizing the need to effectively address NTDs, he co-developed the "rapid impact package" of essential medicines that simultaneously targeted seven of the most common NTDs. Peter also led the Sabin Vaccine Institute Product Development Partnership (Sabin PDP) – a non-profit business model that brings together partners from across the globe to develop new, low-cost vaccines for NTDs. In this role, he led the development of the first human hookworm vaccine, now in clinical trials -- a project he launched as an MD/PhD student in the 1980s!
---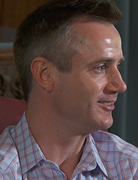 "Immense possibilities for good lie within each of us. As scientists, we often have unique opportunities to apply what we know to shine a light on local and global issues. We only need to find the energy and courage to make a difference."
Paul McDonald
Virginia Tech Carilion Research Institute, Roanoke, VA
Army Suicide
Paul acted as one of three primary authors and the only scientific advisor to the Vice Chief of Staff of the Army to provide insight into Army policy and practices that were resulting in high-risk behavior, including suicide. This work resulted in two separate Army publications, the first of which made national news. By accessing diverse Army databases, and identifying metrics that could indicate tractable data to identify high-risk individuals, the Task Force was able to make over 280 specific policy recommendations for the improvement of surveillance and detection of high-risk behavior, and for the first time, identify specific trends in high-risk populations.
2014 Environmental Stewardship Award Winners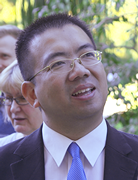 "I am interested [in being an] environmentalist because I see the environment where I live, where the environment is polluted by pollution; by water pollution; by waste, excessive waste generation around my home. So when I did my graduate study I think…what I can do in my research to contribute to the society."
Tonni Kurniawan
Xiamen University, Xiamen, PR China
Novel THC Method
Recently, Surabaya (Indonesia) has successfully confronted a municipal solid waste (MSW) problem through its partnership with Kitakyushu (Japan). Under Tonni's leadership, the innovative
Takakura Home Composting (THC) method
was adapted to reduce waste generation at home. Normally, conventional composters need three months to decompose organic waste. With the THC device, organic waste from the kitchen is transformed into compost within 72 hours, without releasing unpleasant odors, and attracting flies or encouraging the development of fungi. By turning waste into compost, MSW could be decoupled from economic growth. Since the implementation of the THC method, Surabaya has reduced about 30% of organic waste annually at the city level and about 7,000 tons of CO
2
eq. emissions could be avoided. The resulting compost is used for beautifying the local environment. As one of the environmental facilitators, Tonni was involved in educating housewives.
---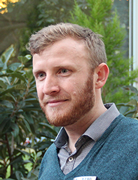 "I have always been uncomfortable with the large volume of trash I generate while carrying out my research. This project has allowed me to reverse some of the environmental damage my profession creates, while also inspiring undergraduates to look at waste streams as a potential asset."
Andrew Markley
University of Wisconsin, Madison, WI
Styrofoam Box Reuse
Expanded polystyrene (EPS, also known as Styrofoam®) has a low consumer-recycling rate due to its high transportation costs. In 2012, Andrew had the idea of collecting EPS boxes on campus and reusing them locally. Together, with the UW Office of Sustainability, they applied for and received over $100,000 in EPA funding for an undergraduate team to set up this system. In a year UW went from no campus EPS recycling to collection sites in 26 buildings, reusing or recycling close to a semi truck load monthly. Now, the university resells EPS boxes (as well as packing peanuts and gel packs) through the campus surplus store, and provides boxes to biotech companies for reshipment. The rest is delivered to a local EPS recycler. The hope is to use funds received by selling boxes to make campus EPS collection financially self-sustainable. Success with the UW program has led to Andrew replicating this program at 2 other universities.
2014 Arts and Creativity Award Winners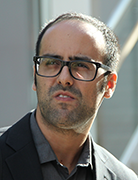 "Cancer is one of the worst words we can think of. The word draws a strong emotional reaction, since many of us know someone who has or had cancer. But as scientists working with cancer cells, we find them fascinating…Making these images allowed me to create something beautiful to share my experiences with others in a positive way."
Tal Danino
Massachusetts Institute of Technology,
Cambridge, MA
Colonies
In collaboration with artist Vik Muniz, known for his garbage-art project in the academy-award nominated film Waste Land, Tal's piece "
Colonies
" offers a new way to think about cancer research. While at MIT, Tal developed a technology to micropattern living bacteria and cancer cells, transforming them into living artwork. Vik captured images, which Tal then patterned and captured in high resolution on a microscope. They would then print these images at a wall-sized scale, where one could see both the individual cells as well the image as a whole. Interesting pairings between material and image were made into a series named 'Colonies' that has been used to raise awareness on bacteria-based cancer technologies, and generate proceeds that are donated back to cancer research.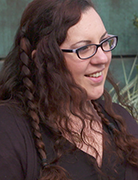 "I always see arts and science as being two sides of the same coin. You have to look at the world from different perspectives, and what you're trying to do is describe the world to other people. Whether that's in peer reviewed publications or whether it's in an expression of art, it's going to be your interpretation of a particular topic."
Louise Hughes
Oxford Brookes University, Oxford, United Kingdom
3D printed Electron Microscopy
A personal interest in 3D printing and making jewelry items out of microscopy data led Louise to consider the value of 3D printing in bringing microscopy to a group of people not normally able to access it -- those who are visually impaired. Being able to see microscopic structure is a fundamental aspect of understanding biology and, without it, our understanding of cells and tissues would be far behind what we know today. Using 3D electron microscopy techniques she imaged and modeled miniature structures, from viruses to cell organelles to parasitic organisms that cause human disease. She then converted these models into printing plans for 3D printers. She has generated sculptures of these structures that are several million times their normal size. Louise has exhibited the 3D prints, to share these fascinating miniature worlds with those with visual impairments.
---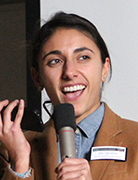 "My creativity in and out of the lab has inspired many young scientists to look at science with an uncommon lens, resulting in an engagement and connection they never knew science could offer."
Alia Qatarneh
Harvard University, Cambridge, MA
Science Raps & More
Alia's work
as a Research Assistant for the Life Sciences Outreach Program at Harvard has allowed her to interact with hundreds of high school students and their science teachers in the New England area. Although there is no formal project at hand, her artistic ways have connected with her academic science focus, resulting in a cross-disciplinary approach to better learning. Alia has created science-themed shirts to raise money for the Children's School of Science in Woods Hole. She has also created science songs/raps that take foundational biology topics (like PCR and mitosis) out of a standard textbook and onto iPods across New England. Her creativity in and out of the lab has inspired many young scientists to look at science with an uncommon lens, resulting in an engagement and connection they never knew science could offer.
---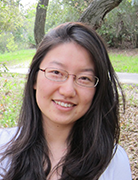 "An art project or a science project all start with a curiosity, a question, and we all go through the same process of fun and excitement and sometimes frustration, and then ultimately we reach that product that we're looking for."
Shelly Xie
UT Southwestern Medical Center, Dallas, TX
Neglected Parasites
Shelly's project combined art and science to tell stories about people who are affected by neglected tropical diseases (NTDs). Through touching
sand-art performances
, she exposed the daily struggle of people living in endemic areas, and the toll that NTDs take on the infected and their families. Her work on
Schistosomiasis
tells a story of a mother and her daughter in Ghana, and how the disease affects their daily lives. The hookworm story describes the influence of hookworm infection on the quality of life, education and earning potential of the family in an eastern Brazilian village, causing an endless cycle of poverty and disease. The piece based on Chagas disease emphasizes the importance of preventive measures, such as bed nets and vaccine development, in saving millions of lives, as well as helping the local economies in the Americas. The project shines a light on the struggle of those who live in the endemic areas, expanding public knowledge of the diseases, and encouraging people to take action toward eliminating the diseases.
Legal Information
Content is covered by one or more patents, trademarks and/or copyrights owned or controlled by New England Biolabs, Inc (NEB).
For more information about commercial rights, please email us at busdev@neb.com.