B Corp™ Certification Measures Environmental Sustainability and Much More
Posted on Thursday, April 8, 2021
By Lydia Morrison, M.S.
Topic: Environment and social responsibility
A Certified B Corporation™ is a for-profit company that meets the highest verified standards for social and environmental responsibility, legal accountability and public transparency. There are nearly 4,000 B Corps™, spanning 150 industries in 74 countries, united in the goal of redefining success in business. To become a certified B Corp™ a company's performance is measured in five categories: customers, community, environment, workers and governance. And every three years the certification is reassessed, promoting companies to continue to drive toward excellence. Together the B Corp community works to reduce inequality and poverty, build stronger communities, create high-quality jobs, and promote a healthier environment. The biotechnology sector is welcome to take part in these efforts.

We are so proud that New England Biolabs (NEB) is a Certified B Corporation, joining a movement where companies agree to meet a higher set of standards and aspire to use business as a force for good™. What eco-friendly actions did NEB take to earn B Corp certification? NEB has been working to minimize its impact on the environment since its founding over 45 years ago, through initiatives that include:
Establishing the first shipping box recycling program in the U.S. in 1976
Commissioning the design of a modern 140,000 square foot LEED® (Leadership in Energy and Environmental Design)-certified laboratory at NEB headquarters in Ipswich, MA
Founding the New England Biolabs Foundation (NEBF) to foster community-based conservation of landscapes and seascapes, and the bio-cultural diversity found in these places
Establishing the Passion in Science Awards® to recognize scientists who are committed to making a difference through their science, service, environmental stewardship and artistic endeavors
Offsetting its carbon footprint through reforestation efforts in Costa Rica and the establishment of solar panels on the NEB campus
NEB has always believed that there is an important role for business to play in community building and thoughtful stewardship of the environment, and it will continue to strive to set the standard for the life science industry.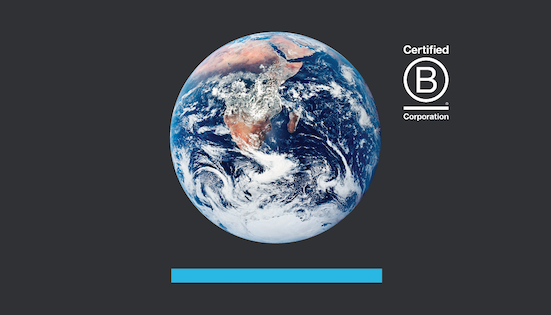 NEB will not rent, sell or otherwise transfer your data to a third party for monetary consideration. See our Privacy Policy for details. View our Community Guidelines.
Don't miss out on our latest NEBinspired blog releases!
Be a part of NEBinspired! Submit your idea to have it featured in our blog.