Total RNA Extraction and Purification
< Return to NEBMonarch.com


Purify high-quality total RNA from cells, bloods, tissues and other sample types using the Monarch Total RNA Miniprep Kit. This comprehensive kit includes genomic DNA removal columns, DNase I, Proteinase K and a stabilization/preservation reagent, all at a competitive price. Purified RNA ranges in size from full length RNA's down to intact miRNAs and is ready for use in downstream applications including cDNA synthesis, RT-PCR, RT-qPCR and RNA-seq.
Reasons to choose the Monarch Total RNA Miniprep Kit
---
Purify high-quality RNA from multiple sample types and low input amounts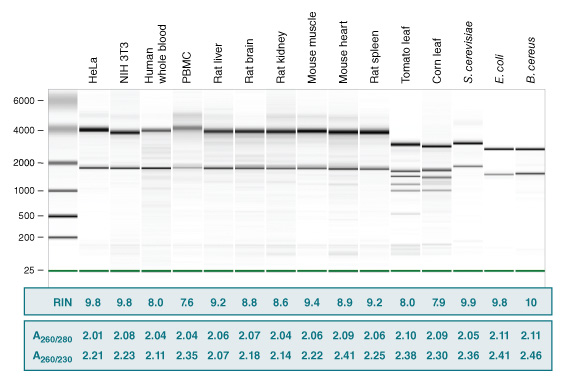 ---
Purify total RNA of all sizes, including RNA <200 nts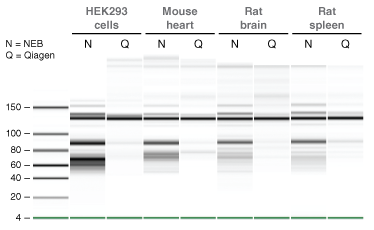 ---
Generate RNA suitable for RT-qPCR and RT-PCR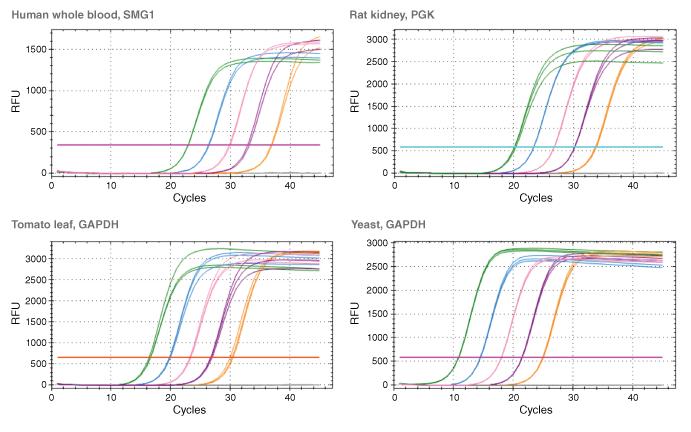 View additional RT-qPCR and RT-PCR data
---
Prepare high quality RNA-seq libraries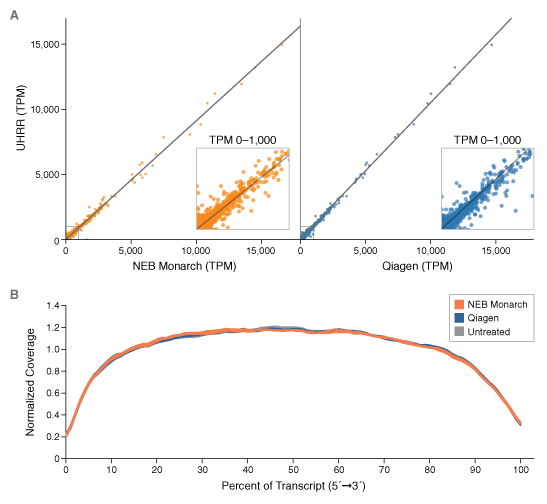 Videos
This video walks you through RNA purification from a wide variety of sample types using the Monarch Total RNA Miniprep Kit.

Optimize the results of your RNA extractions with these simple tips from our scientists.
Better yield and quality; easy protocol and good and consistent results among samples.

One or more of these products are covered by patents, trademarks and/or copyrights owned or controlled by New England Biolabs, Inc. For more information, please email us at gbd@neb.com. The use of these products may require you to obtain additional third party intellectual property rights for certain applications.