5 Tips to Stand out on LinkedIn with a Great Scientist Profile
Posted on Wednesday, June 30, 2021
By Lydia Morrison, M.S.
Topic: Career advice
Your LinkedIn profile should be better than your resume or CV. Why? Because it is online, which means it is more visible than your resume or CV. Life science recruiters and hiring managers frequently use LinkedIn to find job candidates. We spoke to LinkedIn expert and founder of Top Dog Social Media, Melanie Dodaro to help you explore how to make your LinkedIn profile can help you find the perfect job in science.
Tip #1: Have a Great Profile Picture
"Well over half a billion people are using LinkedIn. The good news? Most of them use it really poorly. So standing out isn't actually as much work as one might think. You start off with a really great profile picture. A nice clean photo, just of your face, headshots essentially", recommends Melanie Dodaro of Top Dog Social Media. Your profile picture doesn't need to be professionally edited, but it does need to be a high-resolution photo, and it should be recent enough to look like you. LinkedIn recommends that your face take up 60% of the frame– but ask a friend to take the photo rather than shooting a selfie. And don't forget to smile, research shows that smiling with teeth in a photo makes you more likable, competent, and influential. Additionally, you should be the only person in the photo. Stay away from busy backgrounds; there is a place for busy backgrounds, such as nature shots and photos with teammates, and that place is the cover photo (the big photo behind your profile picture). Your cover photo is a great place to showcase your interests, work you are especially proud of, or your passion for science.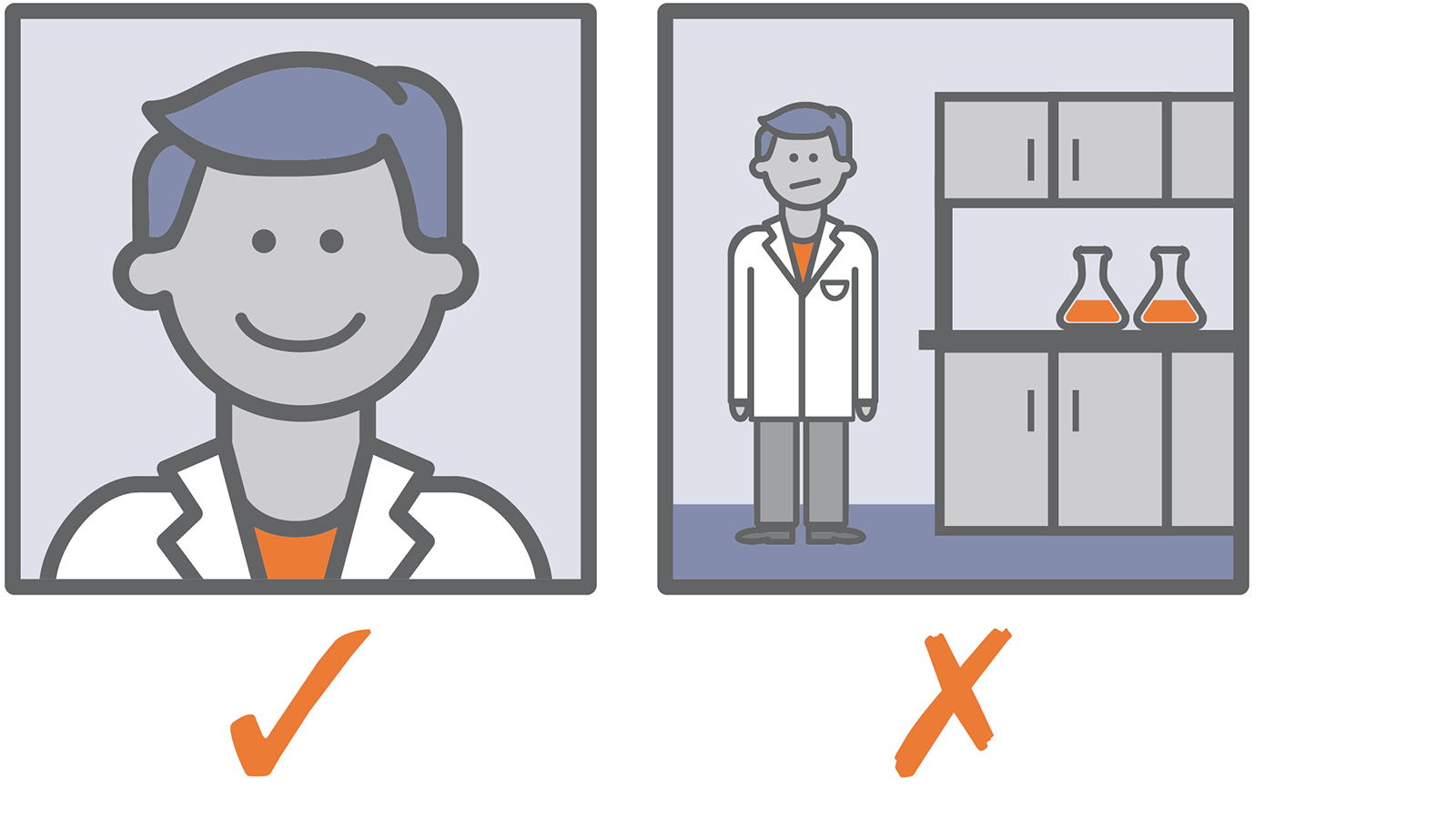 Tip #2: Grab Attention with Your Headline
Your headline is second only to your profile picture – capture the viewer's attention and share a teaser of who you are, what you do and what you are looking for. But don't be funny; it's hard to pull off humor in the written word, and let's be honest, not everyone has a sense of humor. When you are looking for a new job, be sure to include keywords that recruiters might be looking for that are specific to the role in which you are interested.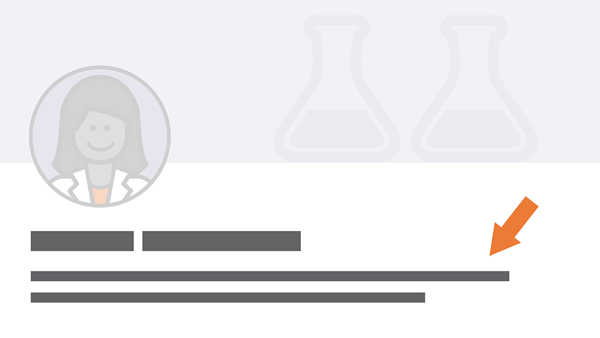 Tip #3: Elaborate on your Accomplishments in the Summary
Only the first three lines of the summary are visible, so again, you have to grab your reader's attention. Share a story about the path you are on or where your interest comes from. Also, be sure to highlight your accomplishments here; this is where you want to mention outstanding projects, collaborations, or publications.

Remember to be straightforward about your accomplishments. And avoid the humblebrag "bragging masked by humility or a complaint"– because research shows that it makes you seem insincere and less likable. The best kind of brag is when someone else is bragging for you. LinkedIn makes this pretty easy through endorsements. If you endorse others for their accomplishments, they will likely endorse you back! If you are actively looking for a new position, Dodaro suggests "Really outline what that specific job looks like for you - what you're looking to achieve and accomplish. Also remember that this is a great section to include those keywords that you want to be found for." Let LinkedIn know that you are looking for a new position by navigating to your profile, clicking the "Open to" button and selecting "Finding a new job".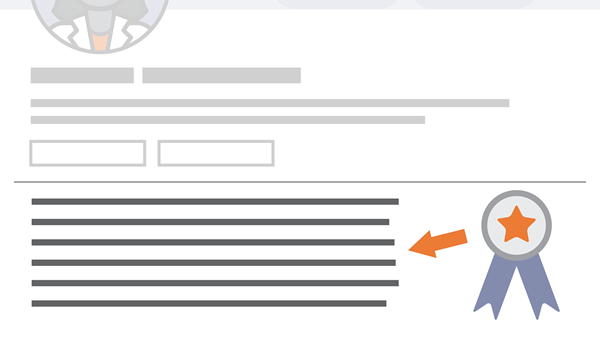 Tip #4: Leverage Networking for Scientists
Even with the perfect profile picture, header, and summary, you can't expect someone to offer you the perfect job out of the blue. Foster opportunities by taking the initiative to do your own LinkedIn research. Join groups that seem relevant to the work you want to pursue and join the discussion by commenting on other's posts or posting yourself. Make a list of companies or labs you would be interested in joining, and then look at the profiles of the individuals who work for them. Watch what these people are sharing on LinkedIn and spark up a conversation. Always remember that LinkedIn is a social media channel for professionals, so be professional in your posts, comments, and private messages.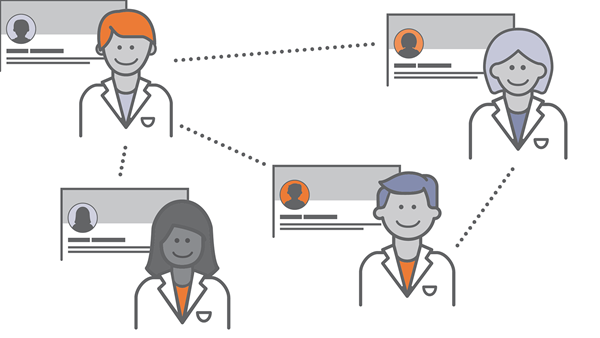 Tip #5: Presenting Education, Publications and Presentations
You should include a complete educational history that includes accomplishments and awards that you have received or any certifications you have earned. Highlight these by also adding them to the accomplishments section subsections for awards, publications and certifications. Be sure to include a full list of your publications in the appropriate subsection. You can also include multimedia for scientific posters, which can be uploaded as a pdf, and make PowerPoint presentations into SlideShares.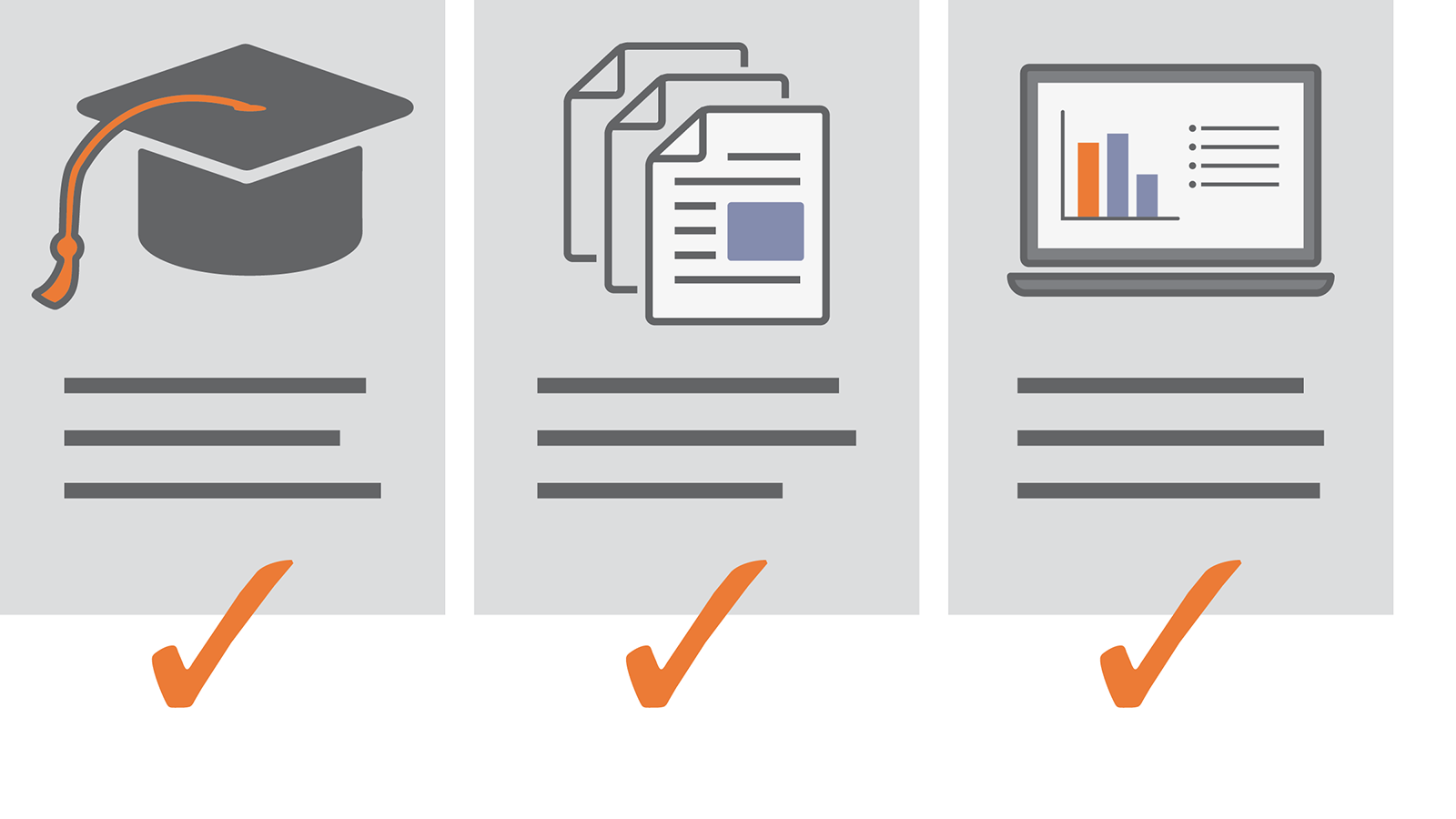 Following these best practices for LinkedIn will support your scientific career goals. You will end up with a polished profile that is professional, reflects your experience, and states what opportunities you are looking for next. By growing your network of professional connections on LinkedIn you will be more likely to hear about and be recommended for appropriate roles. Not only will you maximize the probability that employers or recruiters will identify you as the perfect candidate to fill a position, but you will also keep current on life science leaders and trends.

If you are currently looking for a new position, please head over to the NEB Careers page to view our current openings.
NEB will not rent, sell or otherwise transfer your data to a third party for monetary consideration. See our Privacy Policy for details. View our Community Guidelines.
Don't miss out on our latest NEBinspired blog releases!
Be a part of NEBinspired! Submit your idea to have it featured in our blog.