The SHuffle® suite of competent E. coli was designed to encourage disulfide bond formation in expressed proteins. Additionally, tight control of expression by lacIq allows for the expression of potentially toxic genes. The SHuffle suite includes SHuffle Express Competent E. coli (NEB #C3028) SHuffle T7 Competent E. coli (NEB #C3026), SHuffle T7 Express lysY Competent E. coli (NEB #C3030) and SHuffle T7 Express Competent E. coli (NEB #C3029).
---
Choose Type:
FAQs for SHuffle Expression
Protocols for SHuffle Expression
Application Notes for SHuffle Expression
PfCHT1 Chitinase Expression in Shuffle® T7 Express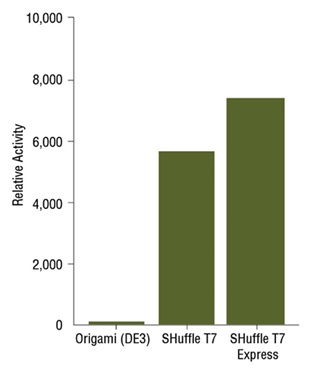 vtPA Activity Expression in Shuffle®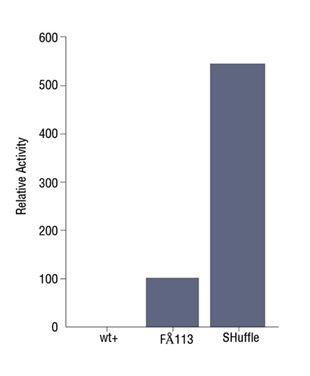 Disulfide Bond Formation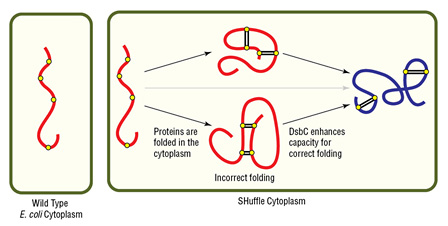 Legal Information
This product is covered by one or more patents, trademarks and/or copyrights owned or controlled by New England Biolabs, Inc (NEB).
While NEB develops and validates its products for various applications, the use of this product may require the buyer to obtain additional third party intellectual property rights for certain applications.

For more information about commercial rights, please email us at busdev@neb.com.

This product is intended for research purposes only. This product is not intended to be used for therapeutic or diagnostic purposes in humans or animals.
Videos
What makes SHuffle cells so efficient at the expression of disulfide-bonded proteins?