At NEB, we continuously strive to promote ecologically sound practices and environmental sustainability in order to protect our natural resources, both locally and globally.
An undeniable burden that results from life science research is the extensive use of plastics and packaging. At NEB, we believe that ground-breaking research should not negatively impact the environment – as such, we took your feedback into consideration when we developed a more sustainable solution for nucleic acid purification with the launch of our Monarch DNA & RNA purification portfolio. This includes a focus on reduction as well as recycling; with our Monarch DNA & RNA extraction kits we have purposefully reduced plastics and packaging without sacrificing performance & quality.
Sustainable & recyclable Monarch product packaging
Monarch kits have paved the way and showed what a different path in nucleic acid purification could be – a path with more sustainable, eco-friendly products and practices. Learn more about how Monarch kits are designed for sustainability using the icons below.
Help us shape the future of more sustainable nucleic acid purification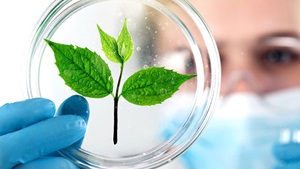 We hope that others in the scientific community join us in our efforts to make nucleic acid purification greener, one step at a time. We'd love to hear your ideas & feedback on what the future of more sustainable DNA & RNA purification looks like to you. Share your thoughts on how Monarch kits can continue to improve, ideas on how to upcycle and recycle kits & packaging, or suggestions for supporting like-minded organizations leading the way.

Share Your Feedback
This content is covered by patents, trademarks and/or copyrights owned or controlled by New England Biolabs, Inc. For more information, please email us at busdev@neb.com. The use of these products may require you to obtain additional third party intellectual property rights for certain applications.