The NEB Campus (and Beyond)
New England Biolabs headquarters is located in Ipswich, MA. The main campus lies on >160 acres of mixed forest, wetlands and agricultural land, with public trails for hiking, skiing, bird-watching and horseback riding. The campus includes a 140,00 square foot research and production facility, a unique wastewater treatment facility, and renovated historic buildings that house administrative offices, onsite gym and daycare facilities. In addition to our main campus, NEB has several satellite locations within 20 minutes of the Ipswich campus that support research, production and packaging needs.
Ipswich Headquarters
NEB's headquarters is located on over 120 acres of recreational fields, trails and open space. The campus features an award winning, state-of-the art 140,000 sq. ft. research and production laboratory as well as the superbly restored Mostly Hall, a Victorian mansion housing our administrative offices.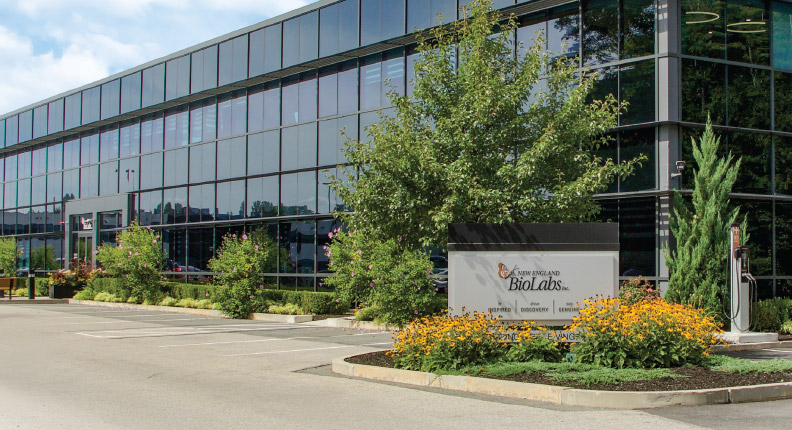 Rowley Production Facility
Located approximately 15 minutes from our main campus in Ipswich, MA, NEB's state-of-the-art 43,000 sq. ft production facility in Rowley, MA was designed to serve the needs of customers in regulated markets and is used for the manufacture of GMP-grade* materials.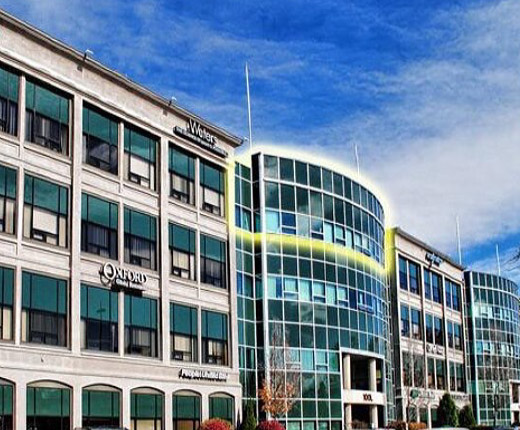 Beverly Organic Synthesis Facility
Located approximately 20 minutes from our main campus in Ipswich, MA, the Beverly Organic Synthesis Facility is an ISO compliant, preparative-scale oligo synthesis lab, supporting NEB's over-the-counter and custom-sales efforts, and new product development.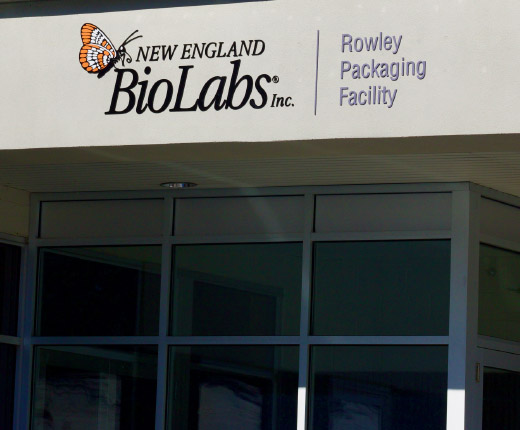 Rowley Packaging Facility
Also located about 15 minutes from our main campus in Ipswich, MA, the Rowley Packaging Facility is used for kitting and packaging of a selection of NEB products.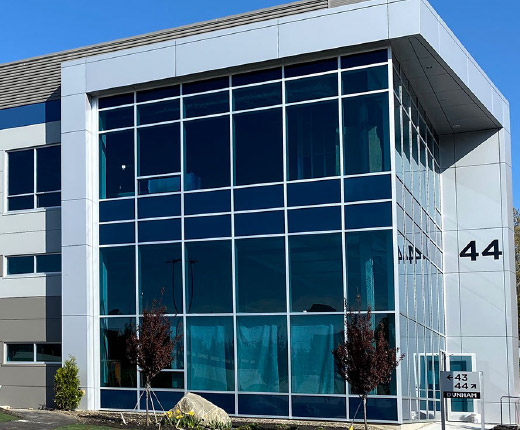 Dunham Ridge R&D Facility
NEB's R&D facility at Dunham Ridge in Beverly, MA will house many of its Research and Applications & Product Development groups. This site opened in the fall of 2021 and is located approximately 20 minutes from NEB's main campus.
* "GMP-grade" is a branding term NEB uses to describe reagents manufactured at NEB's Rowley facility. The Rowley facility was designed to manufacture reagents under more rigorous infrastructure and process controls to achieve more stringent product specifications and customer requirements. Reagents manufactured at NEB's Rowley facility are manufactured in compliance with ISO 9001 and ISO 13485 quality management system standards. However, at this time, NEB does not manufacture or sell products known as Active Pharmaceutical Ingredients (APIs), nor does NEB manufacture its products in compliance with all of the Current Good Manufacturing Practice regulations.

This content is covered by patents, trademarks and/or copyrights owned or controlled by New England Biolabs, Inc. For more information, please email us at busdev@neb.com. The use of these products may require you to obtain additional third party intellectual property rights for certain applications.
Videos
Meet New England Biolabs

Take an aerial tour of the New England Biolabs campus and see inside both the historic and laboratory buildings.