Advancing the capabilities of cell-free protein expression
We recognize the potential of cell-free methods for protein discovery and characterization. Therefore, we developed an engineered E.coli strain (NEB #E5360) to serve as the basis for a lysate-based cell-free protein synthesis system, which provides high yields with both linear and circular templates.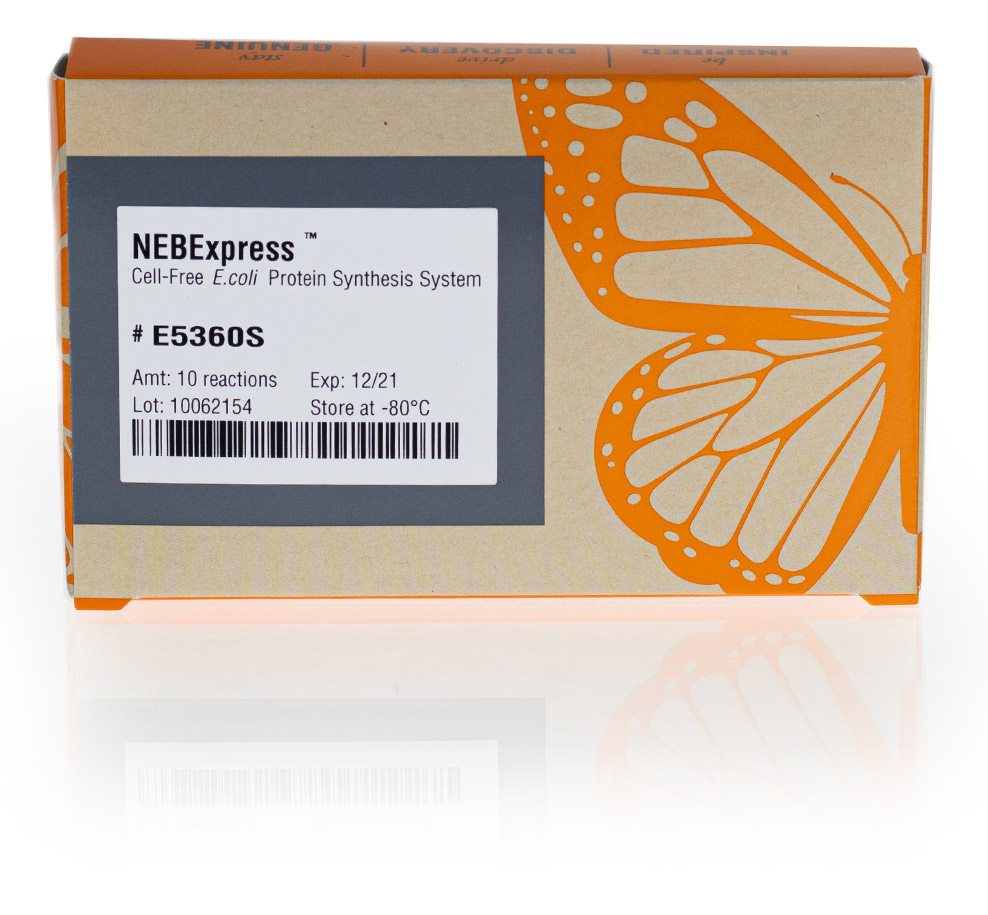 Asahara, H., Magnelli, P., Shi, X., Tuckey, C., Zhou, Y., Samuelson, J.C. (2021) Guidelines for nucleic acid template design for optimal cell-free protein synthesis using an Escherichia coli reconstitute system or a lysate-based system. Methods Enzymol. PMID: 34752294.