Avian Myeloblastosis Virus (AMV) Reverse Transcriptase (NEB #M0277) and Moloney Murine Leukemia Virus (M-MuLV, MMLV) Reverse Transcriptase (NEB #M0253) are RNA-directed DNA polymerases. These enzymes can synthesize a complementary DNA strand initiating from a primer using RNA (cDNA synthesis) or single-stranded DNA as a template. M-MuLV Reverse Transcriptase lacks 3´ → 5´ exonuclease activity. ProtoScript II Reverse Transcriptase (NEB #M0368) is a recombinant M-MuLV reverse transcriptase with reduced RNase H activity and increased thermostability. It can be used to synthesize first strand cDNA at higher temperatures than the wild-type M-MuLV. The enzyme is active up to 50°C, providing higher specificity, higher yield of cDNA and more full-length cDNA product, up to 12 kb in length.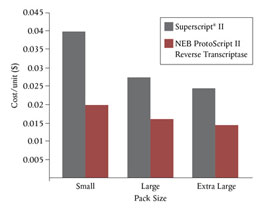 Advantages of ProtoScript II Reverse Transcriptase:
High cDNA yield
Superior performance for longer templates
Increased thermostability
Value pricing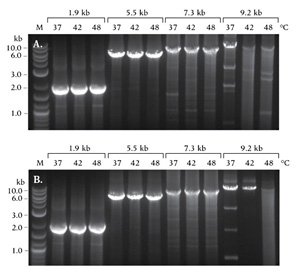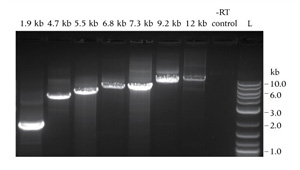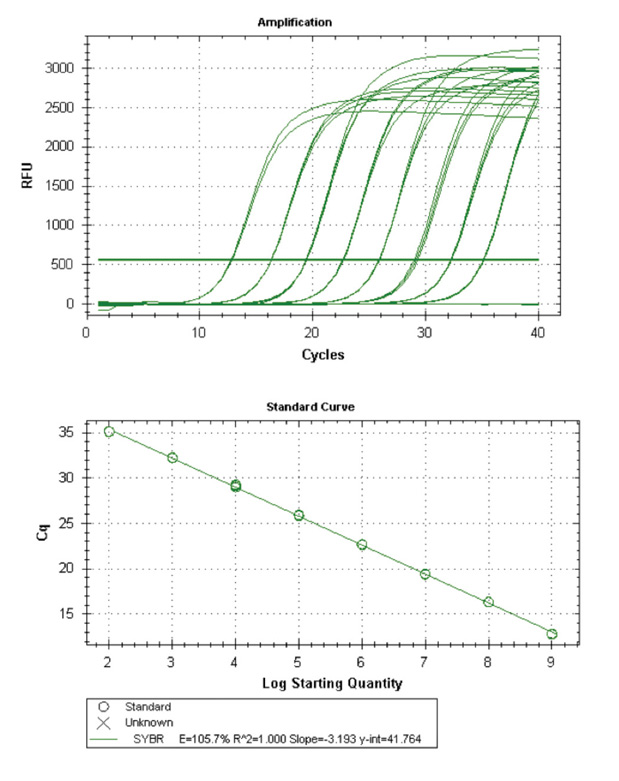 LongAmp® and Quick-Load® are registered trademarks of New England Biolabs, Inc.
SsoAdvanced™ is a trademark of BioRad, Inc.
SYBR® is a registered trademark of Life Technologies, Inc.
Learn about Reverse Transcriptases & RT-PCR