The IMPACT™ (Intein Mediated Purification with an Affinity Chitin-binding Tag) system is a novel protein purification system which utilizes the inducible self-cleavage activity of protein splicing elements, termed inteins, to separate the target protein from the affinity tag.
Distinguishes itself from all other purification systems by its ability to purify, in a single chromatographic step, a native recombinant protein without the use of a protease
Able to produce a target protein without vector–derived amino acids
Fusion to either C-terminus or N-terminus of target protein
Isolation of proteins with or without an N-terminal methionine residue
Ligation and labeling of recombinant proteins
T7 promoter-driven system to achieve high levels of expression and tight transcriptional control in E. coli
---
Choose Type:
Protocols for IMPACT System
Application Notes for IMPACT System
Schematic illustration of the IMPACT System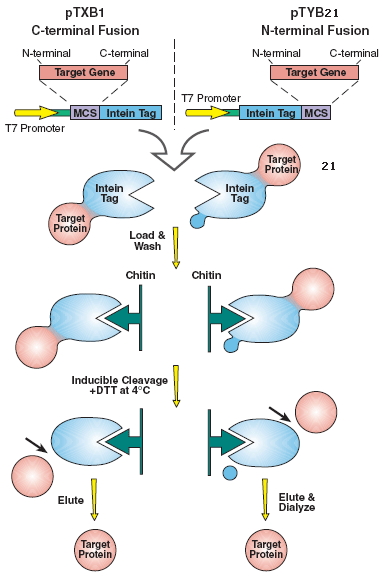 Flow chart for Protein Expression and Purification using the IMPACT System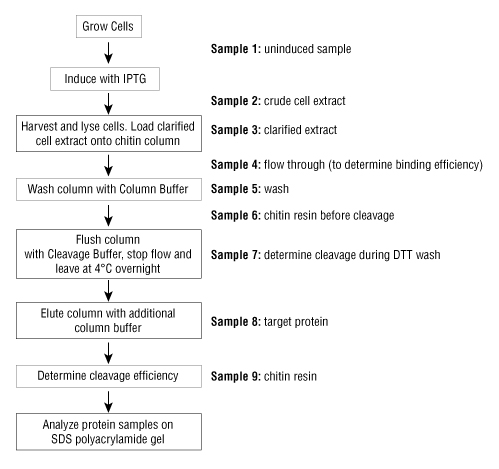 Intein-mediated Protein Ligation (IPL)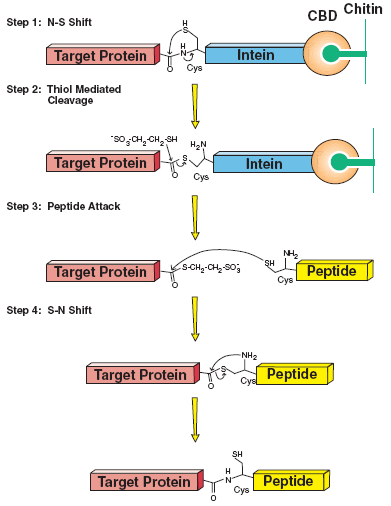 Polylinkers in the vectors pTXB1 and pTYB21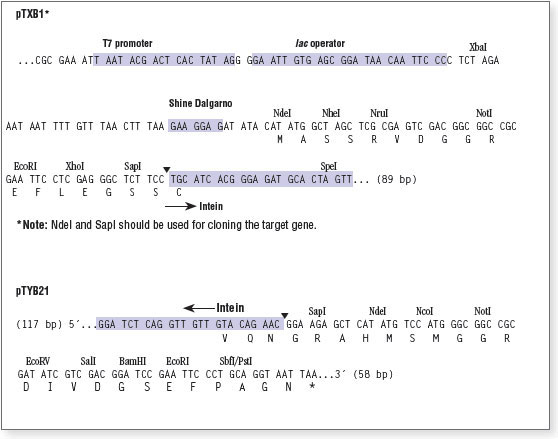 Purification of Maltose Binding Protein (MBP) in a single affinity purification step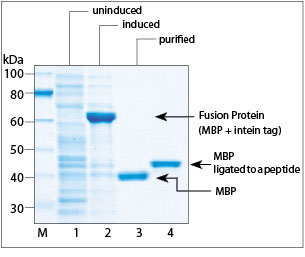 Legal Information
Products and content are covered by one or more patents, trademarks and/or copyrights owned or controlled by New England Biolabs, Inc (NEB). The use of trademark symbols does not necessarily indicate that the name is trademarked in the country where it is being read; it indicates where the content was originally developed. The use of this product may require the buyer to obtain additional third-party intellectual property rights for certain applications. For more information, please email busdev@neb.com.

This product is intended for research purposes only. This product is not intended to be used for therapeutic or diagnostic purposes in humans or animals.
Videos
This webinar shares solutions developed by NEB scientists for producing various classes of protein, including: genetically-tailored E.coli host strains, expression vectors and valuable guidelines for generating properly-folded recombinant protein.