E. coli
NEB offers two protein expression systems in E.coli. The pMAL™ Protein Fusion & Purification System (NEB #E8200) is used to express an MBP-fusion protein which is then purified by affinity purification. This system enhances solubility and results in reliable E.coli expression in either the cytoplasm or periplasm.
The IMPACT™ Kit (NEB #E6901) allows fusion of a tag consisting of the intein and the chitin binding domain (CBD), to either the C-terminus (pTXB1) or the N-terminus (pTYB21) of the target protein. In the presence of thiols, such as DTT, the intein undergoes specific self-cleavage which releases the target protein from the chitin-bound intein tag resulting in purification in a single chromatographic step with no need for proteases.
pMAL™ and IMPACT™ are trademarks of New England Biolabs, Inc.
---
Choose Type:
E. coli includes these subcategories:
Application Notes for E. coli
Publications related to E. coli
Schematic Illustration of the IMPACT™ System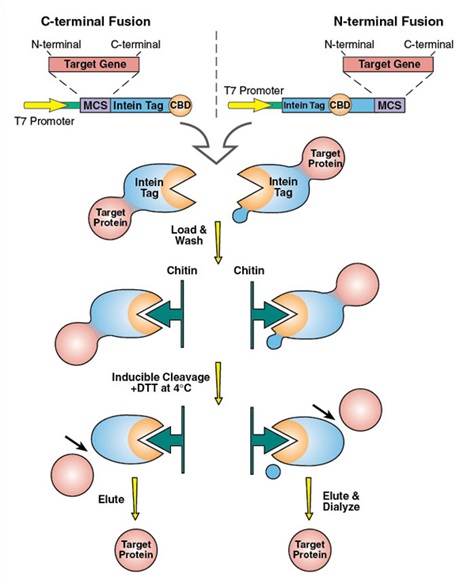 Expression and Purification of E. coli Maltose-Binding Protein (MBP) Using the pTXB1 Vector (pMXB10)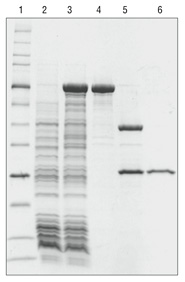 T7-Controlled Expression of a Non-Toxic Protein in E. coli Hosts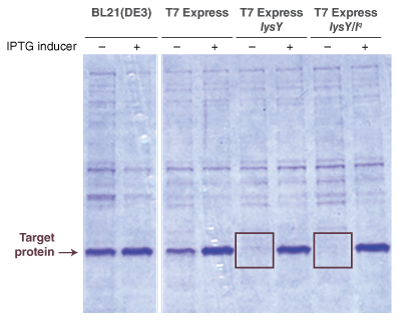 Western Analysis of 6-His-tagged Brugia malayi Protein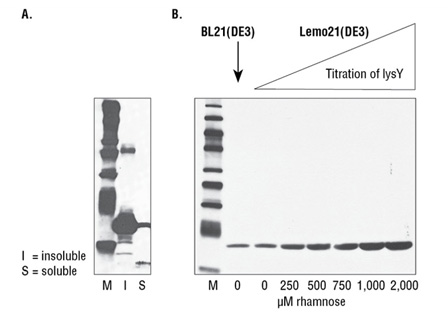 Overnight Expression of a Membrane Protein - PhoA fusion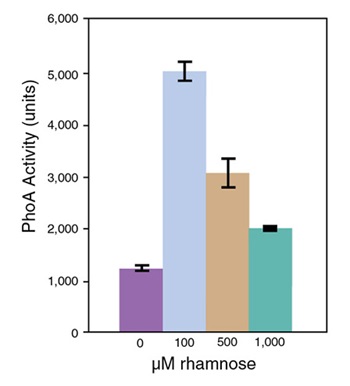 Disulfide Bond Formation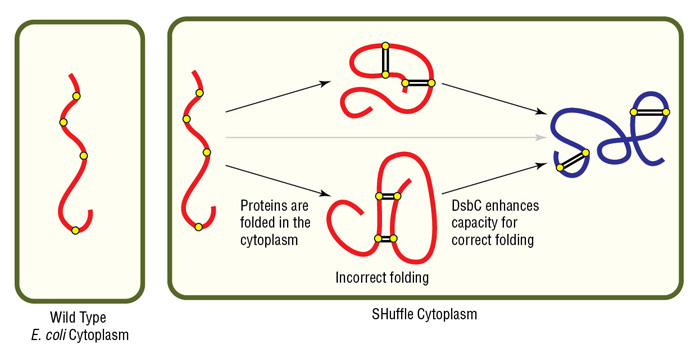 PfCHT1 Chitinase Activity Assayed from Crude Lysates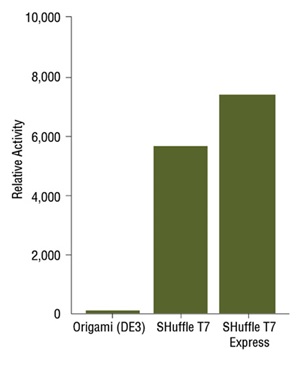 Improved Purity of His-Tagged Proteins with NiCo21(DE3)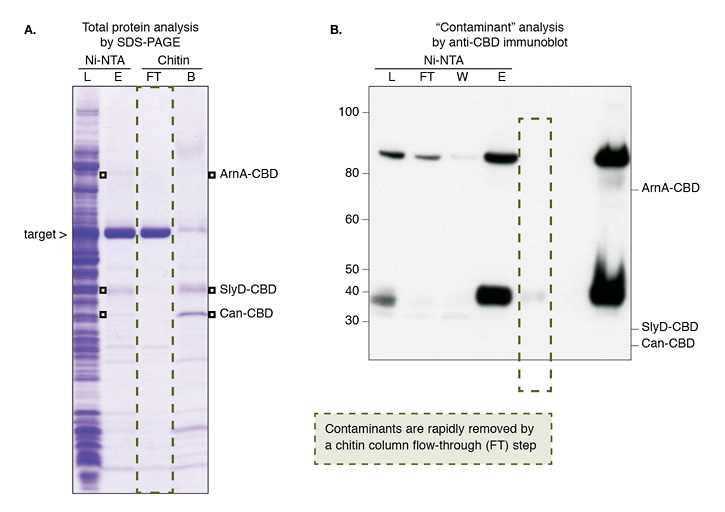 NiCo21(DE3) Two-Step Purification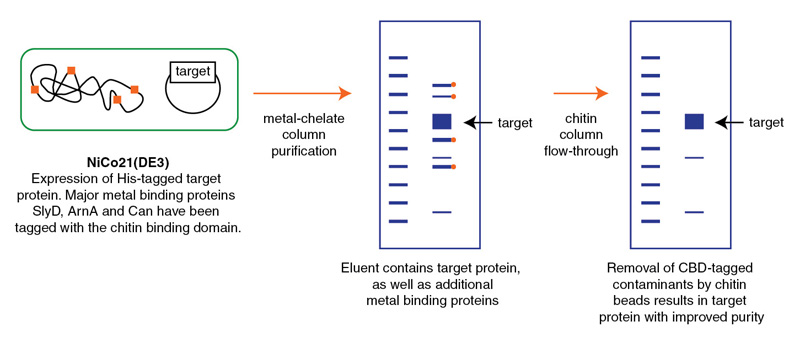 Optimization of YidC-GFP Expression with Lemo21(DE3)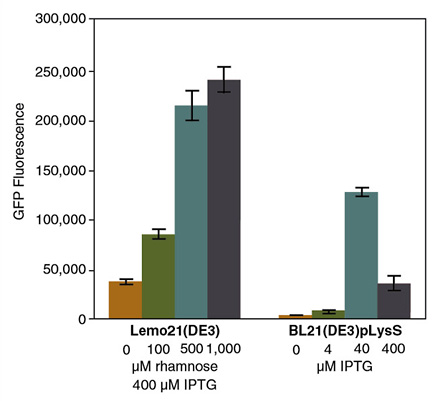 Lemo21(BE3) vs. BL21(DE3)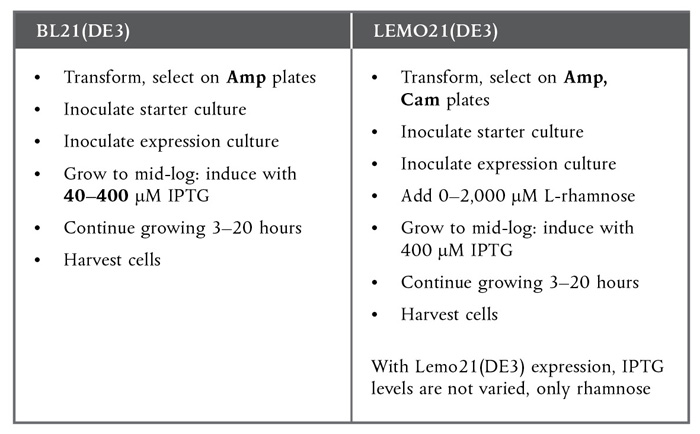 Legal Information
This product is covered by one or more patents, trademarks and/or copyrights owned or controlled by New England Biolabs, Inc (NEB).
While NEB develops and validates its products for various applications, the use of this product may require the buyer to obtain additional third party intellectual property rights for certain applications.

For more information about commercial rights, please contact NEB's Global Business Development team at gbd@neb.com.

This product is intended for research purposes only. This product is not intended to be used for therapeutic or diagnostic purposes in humans or animals.