E. coli
NEB offers two protein expression systems in E.coli. The pMAL™ Protein Fusion & Purification System (NEB #E8200) is used to express an MBP-fusion protein which is then purified by affinity purification. This system enhances solubility and results in reliable E.coli expression in either the cytoplasm or periplasm.
The IMPACT™ Kit (NEB #E6901) allows fusion of a tag consisting of the intein and the chitin binding domain (CBD), to either the C-terminus (pTXB1) or the N-terminus (pTYB21) of the target protein. In the presence of thiols, such as DTT, the intein undergoes specific self-cleavage which releases the target protein from the chitin-bound intein tag resulting in purification in a single chromatographic step with no need for proteases.
pMAL™ and IMPACT™ are trademarks of New England Biolabs, Inc.
---
Choose Type:
E. coli includes these subcategories:
Application Notes for E. coli
Publications related to E. coli
Schematic Illustration of the IMPACT™ System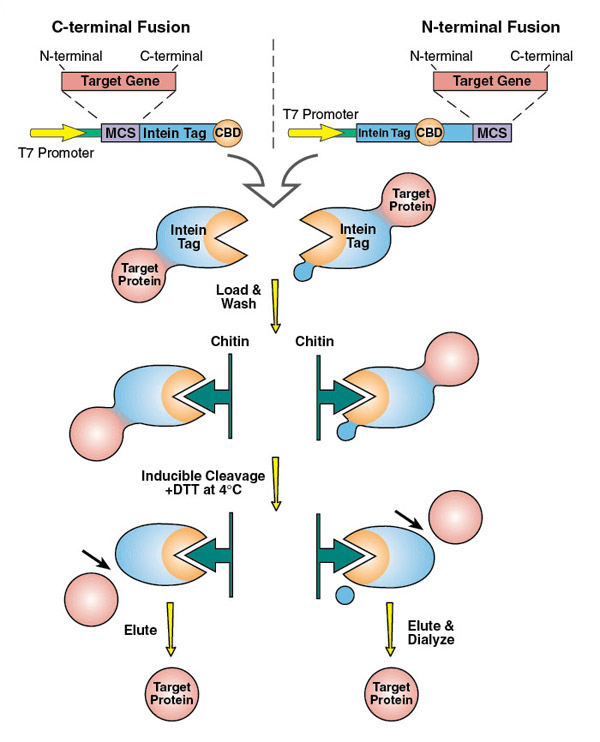 Expression and Purification of E. coli Maltose-Binding Protein (MBP) Using the pTXB1 Vector (pMXB10)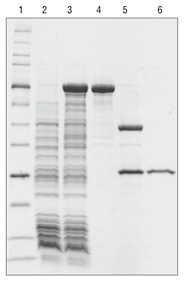 T7-Controlled Expression of a Non-Toxic Protein in E. coli Hosts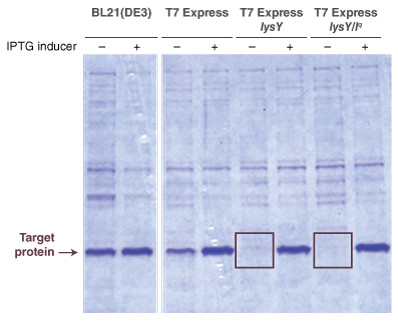 Western Analysis of 6-His-tagged Brugia malayi Protein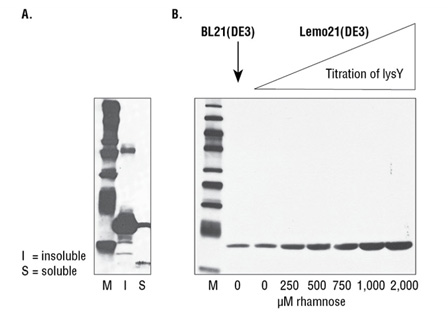 Overnight Expression of a Membrane Protein - PhoA fusion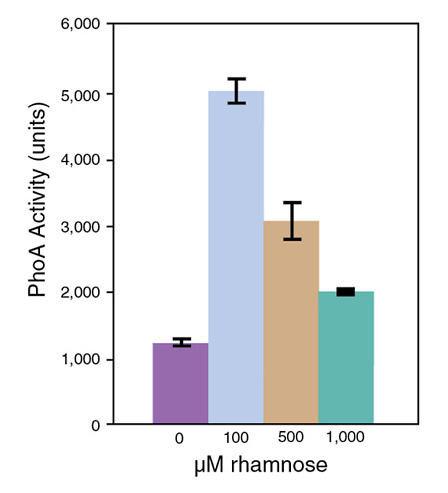 Disulfide Bond Formation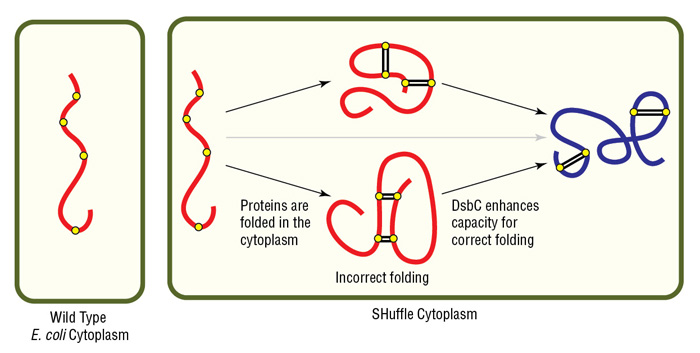 PfCHT1 Chitinase Activity Assayed from Crude Lysates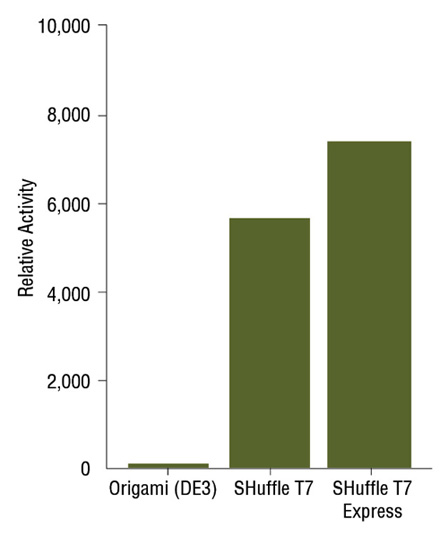 Improved Purity of His-Tagged Proteins with NiCo21(DE3)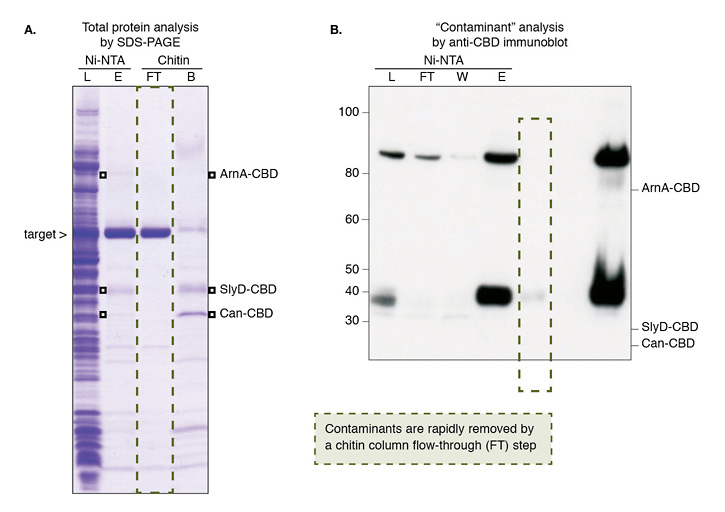 NiCo21(DE3) Two-Step Purification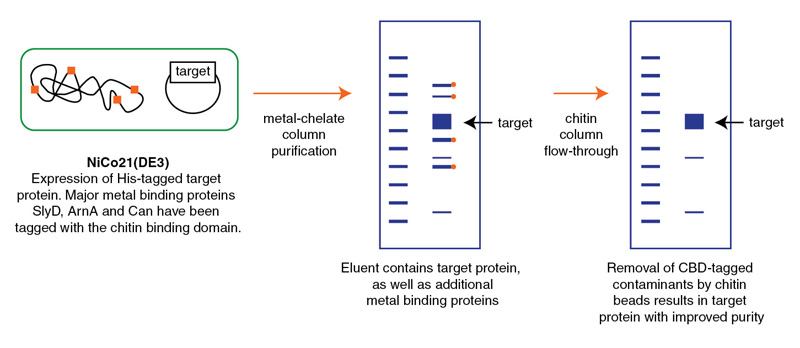 Optimization of YidC-GFP Expression with Lemo21(DE3)
Lemo21(BE3) vs. BL21(DE3)