DNA Cleanup
The Monarch PCR & DNA Cleanup Kit reliably purifies up to 5 µg of concentrated, high quality DNA from PCR and other enzymatic reactions. It utilizes a bind/wash/elute workflow with minimal incubation and spin times. The columns provided with each kit ensure zero buffer retention and no carryover of contaminants, enabling elution in volumes as low as 6 µl. Monarch Buffers have been optimized, and do not require pH monitoring. Eluted DNA is ready for use in restriction digests, DNA sequencing, PCR, ligation, and other enzymatic manipulations.
Learn more about Monarch Kits, and request a free sample at NEBMonarch.com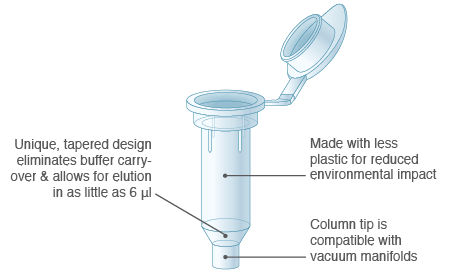 ---
Choose Type:
Protocols for DNA Cleanup
Application Notes for DNA Cleanup
Advantages of the Monarch PCR & DNA Cleanup Kit
Elute in as little as 6 μl
Prevent buffer retention and salt carryover with optimized column design
Save time with fast, user-friendly protocols
No need to monitor pH
Buffers and columns available separately
Significantly less plastic used when compared with other kits
Responsibly-sourced and recyclable packaging
Specifications of the Monarch PCR & DNA Cleanup Kit
Binding Capacity: up to 5 μg
DNA Size Range:
~50 bp to 25 kb
DNA ≥ 15 bp to 25 kb (dsDNA) and DNA ≥ 18 nt to 10 kb (ssDNA) can also be purified using the Oligonucleotide Cleanup Protocol.
Typical Recovery:
DNA (50 bp to 10 kb): 70–90%
DNA (11–25 kb): 50–70%
ssDNA ≥ 18 nt and dsDNA ≥ 15 bp: 70-85%
Elution Volume: ≥ 6 μl
Purity: A260/280 ≥ 1.8
Protocol Time: 5 min of spin and incubation time
Compatible Downstream Applications: ligation, restriction digestion, labeling and other enzymatic manipulations, library construction and DNA sequencing
Legal Information
Products and content are covered by one or more patents, trademarks and/or copyrights owned or controlled by New England Biolabs, Inc (NEB). The use of trademark symbols does not necessarily indicate that the name is trademarked in the country where it is being read; it indicates where the content was originally developed. The use of this product may require the buyer to obtain additional third-party intellectual property rights for certain applications. For more information, please email busdev@neb.com.

This product is intended for research purposes only. This product is not intended to be used for therapeutic or diagnostic purposes in humans or animals.
Check out more performance data and request a free sample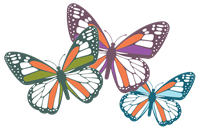 Learn More
Videos
Learn how to isolate DNA from your enzymatic reactions, including PCR, using the Monarch PCR & DNA Cleanup Kit (5 µg).

Optimize your DNA isolation from PCR and other enzymatic reactions with our quick tips for using the Monarch PCR & DNA Cleanup Kit.

Learn how you can easily recycle all of the components in your Monarch Kits.