Reporter Systems
New England Biolabs offers a selection of products for the study and manipulation of gene expression. These products include a group of validated and highly efficient transfection reagents for the most commonly used cell lines, as well as many primary endothelial and epithelial cells.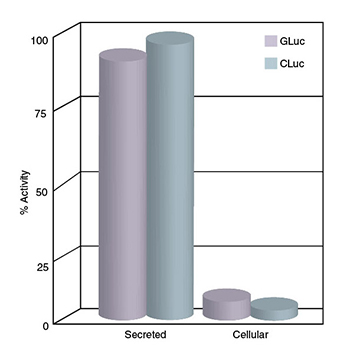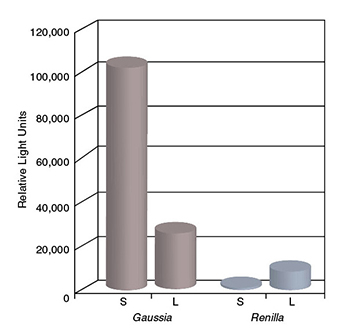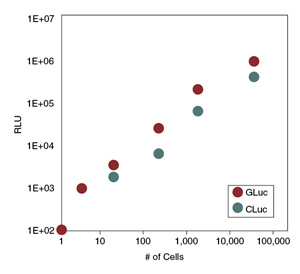 Reporter Systems includes these subcategories:
Protocols for Reporter Systems
Publications related to Reporter Systems
Advantages
Naturally Secreted – Used in live cell assays
Sensitivity – Brightest luciferases available; enables single cell applications
Stability – Samples can be stored for several days with no loss of activity
Easy-to-use – Cell lysis not necessary
Non-destructive – Living cells can be used in downstream assays
Flexible – Activity can also be measured in cell lysates
Applications
Transfection optimization studies
Promoter/enhancer assays
High throughput assays
Multiplex assays
Multiple assays with other reporters
Secretory pathway reporter assays
Signal transduction
siRNA potency screening
Time course studies
Single cell assays, including stem cells and primary cells
Live cell assays
Assays in difficult to transfect cells
NEB vs Other Commercially Available Reporter Systems
Features
Gaussia
Cypridina
Renilla
Firefly
Metridia
Transcriptional
Reporter
√
√
√
√
√
Extreme Sensitivity
√
√
Secreted
√
√
√
Stable
√
√
Does not require and is
not affected by ATP
√
√
√
√
Comparison of the features of commercially available reporter systems highlights the advantages of using Gaussia or Cypridina Luciferase from NEB.
Reporter System Selection Chart
Legal Information
This product is covered by one or more patents, trademarks and/or copyrights owned or controlled by New England Biolabs, Inc (NEB).
While NEB develops and validates its products for various applications, the use of this product may require the buyer to obtain additional third party intellectual property rights for certain applications.
For more information about commercial rights, please contact NEB's Global Business Development team at
gbd@neb.com
.
This product is intended for research purposes only. This product is not intended to be used for therapeutic or diagnostic purposes in humans or animals.