Reforestation Offers Benefits Over Carbon Credits
Posted on Tuesday, September 8, 2020
By Lydia Morrison
Topic: Environment and social responsibility
Remember when we used to drive our cars to work 5 days a week? Me too. And every time we drive our cars, the combustion of gasoline releases carbon dioxide into the air. Our cars are just a small contribution to the carbon that is produced by humans around the globe, every day. In 2019, Global Carbon Project estimated that 36.8 billion tons of carbon was released into the air primarily from burning coal, oil and gas. About 10% of this released carbon dioxide makes it into the atmosphere. In the atmosphere, carbon dioxide functions as a greenhouse gas, which means that it absorbs thermal heat radiating from the Earth and releases this heat slowly over time. These greenhouse gases help Earth maintain consistent temperatures, keeping Earth's surface from dipping into freezing temperatures when the sun goes down. However, increased amounts of these greenhouse gases lead to increased thermal heat absorption in the atmosphere, and ultimately, increased temperatures on Earth's surface. And there it is, my friends, global warming in a nutshell.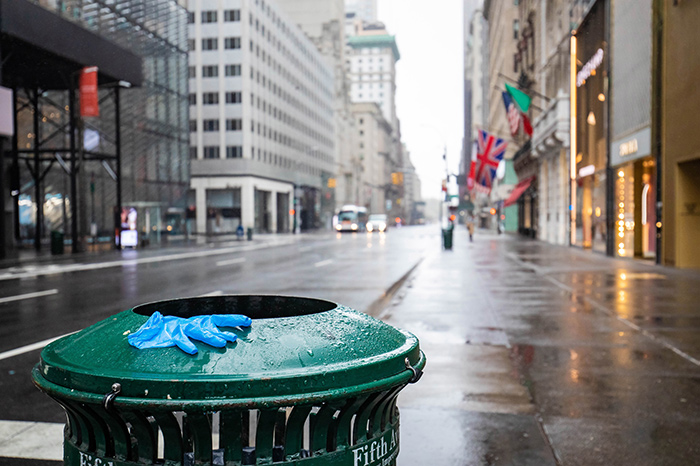 I am writing this during my 9th week working from home. The monitor my husband ordered for me on Amazon illuminates my face at the dining room table. My new normal is balancing working from home with educating my young children, while trying to maintain a level of positivity and normalcy in our lives. But the reality is for days after visiting a grocery store (wearing a masks and gloves of course), I imagine I feel symptoms of Coronavirus. And while the tragedy of the COVID-19 pandemic brings me to the edge of tears (as I remind my kids to put their masks on before a walk around our neighborhood), I take a deep breath (newly thankful for my lung capacity) and think of the silver lining. Around the globe, the halt of business as usual and the stay-at-home orders are resulting in what has been estimated to be the largest reduction in global carbon emissions this century. Unfortunately, this drop in emissions still won't be enough to correct the course of history.
So how do we balance our carbon emissions with our carbon sequestration, or capturing methods? The answer lies in nature. The natural world has supplied a carbon capturing technology that has an unlimited lifespan, low overhead cost, and a leafy canopy. You guessed it... trees. But for centuries, even before our cars and factories were spewing carbon dioxide into the air, we have been cutting down trees. Actually, we have been clearing whole forests. Sometimes to make way for roads or buildings, sometimes to cultivate other crops or to create grazing grounds for cattle or other farmed animals. But things don't always work out as planned, and now some of these cleared lands aren't being put to their designed use. It is estimated that 200 million hectares of deforested land are underproducing food products and could be reforested.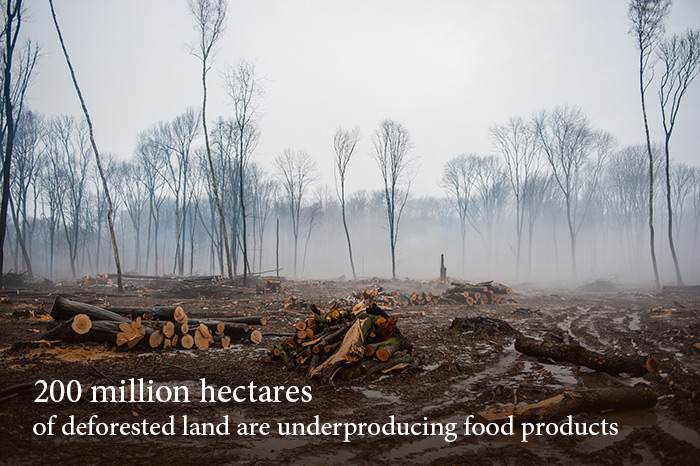 What is reforestation and why is it so important?
Reforestation refers to planting trees in areas where a forest was previously cut down. Forests can be cut down for many reasons: to sell the wood, to grow food or to make space for cattle pasture. But what is the effect of deforestation? There are several worth noting: it disrupts ecosystems and migratory patterns, it leads to a change in land temperature because the trees' overhead canopy no longer provides shade for the ground it covers, and the cutting of trees releases carbon dioxide (CO2) into the air. And as always, a portion of this CO2 makes it into the atmosphere. The Global Carbon Project attributed 9% of carbon emissions in 2019 to land changes, such as deforestation.
The advantages of reforestation
Reforestation offers several advantages over carbon credits, it recovers the shade that cools land temperatures, it creates or extends ecosystems for wildlife, and it can also provide farmers with an economically sound crop.
Reforest the Tropics (RTT) is a non-profit organization based out of Mystic, Connecticut that has been planting sustainable forests in Costa Rica since 1996. RTT provides permanent carbon capture and storage for US CO2 emitters, through the funding of these reforestation efforts. Over 50 years of research in tropical forestry has led RTT to a specialized mixture of fast growing and hardwood trees that offers significant carbon capture storage between 3-5 years after planting. This mixed-species model also mitigates the risk of insect or disease damage to the forest. And importantly, it creates a sustainable forest model allowing farmers to profit from timber harvested during thinning processes necessary to maintain the forest.
The founder, executive director and chairman of the board recently joined me for a podcast and their passion for forestry and the environment was frankly moving. At its heart, RTT is "an applied research program developing and demonstrating a model for sustainable carbon sequestration in tropical forests." The organization shares cases studies and reports outlining their research in reforestation and carbon sequestration strategies for educational purposes.
How much carbon does a tree sequester?
Dr. Herster Barres, founder of RTT, reports that mature forests planted by RTT provide carbon sequestration at the rate of 20 tons per hectare a year. The best trees for carbon sequestration are those that thrive in the given region and climate. Hardwood trees, such as oak, walnut and mahogany can capture as much as 48 pounds of CO2 a year because of their dense mass.
That's significant, which is good because we have some catching up to do. You can imagine, if every hectare of underproducing deforested land was replanted with the RTT mixed-species model, that would provide 4 billion tons of carbon capture and storage per year. Unfortunately, this optimistic estimate is just over 10% of global carbon emissions. Still, there is room for hope. A group of scientists published in Science in August 2019 that a global forestation effort could both sequester atmospheric carbon and mitigate climate change.
And imagine how that reforestation effort might impact our lives. There would be effects as far reaching as mitigating climate change, and as close to home as the air you breathe when out for a bike ride or the shade where you make your picnic. If you want to help be part of the solution, find out how you or your organization can sponsor a forest.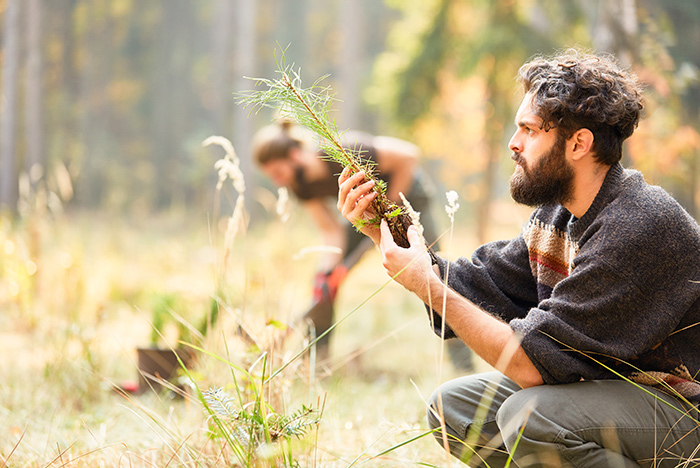 New England Biolabs and Reforest the Tropics
In August of 2019, New England Biolabs (NEB) entered into agreement with Reforest the Tropics to fund the planting of 100 hectares of tropical forest in Costa Rica to offset carbon emissions. This forest is conservatively estimated to sequester over 50,000 tons of CO2 in the first 25 years and could sequester 50,000 tons more over the following 25 years–offsetting about 20% of the current carbon emissions generated by NEB's headquarters.
NEB will not rent, sell or otherwise transfer your data to a third party for monetary consideration. See our Privacy Policy for details. View our Community Guidelines.
Don't miss out on our latest NEBinspired blog releases!
Be a part of NEBinspired! Submit your idea to have it featured in our blog.