Fast Cloning: Accelerate your cloning workflows with reagents from NEB
While cloning has typically been a time-consuming process in the past, advances in both technologies and reagents have enabled the process to take much less time. Race to NEB for the highest quality products that save valuable time!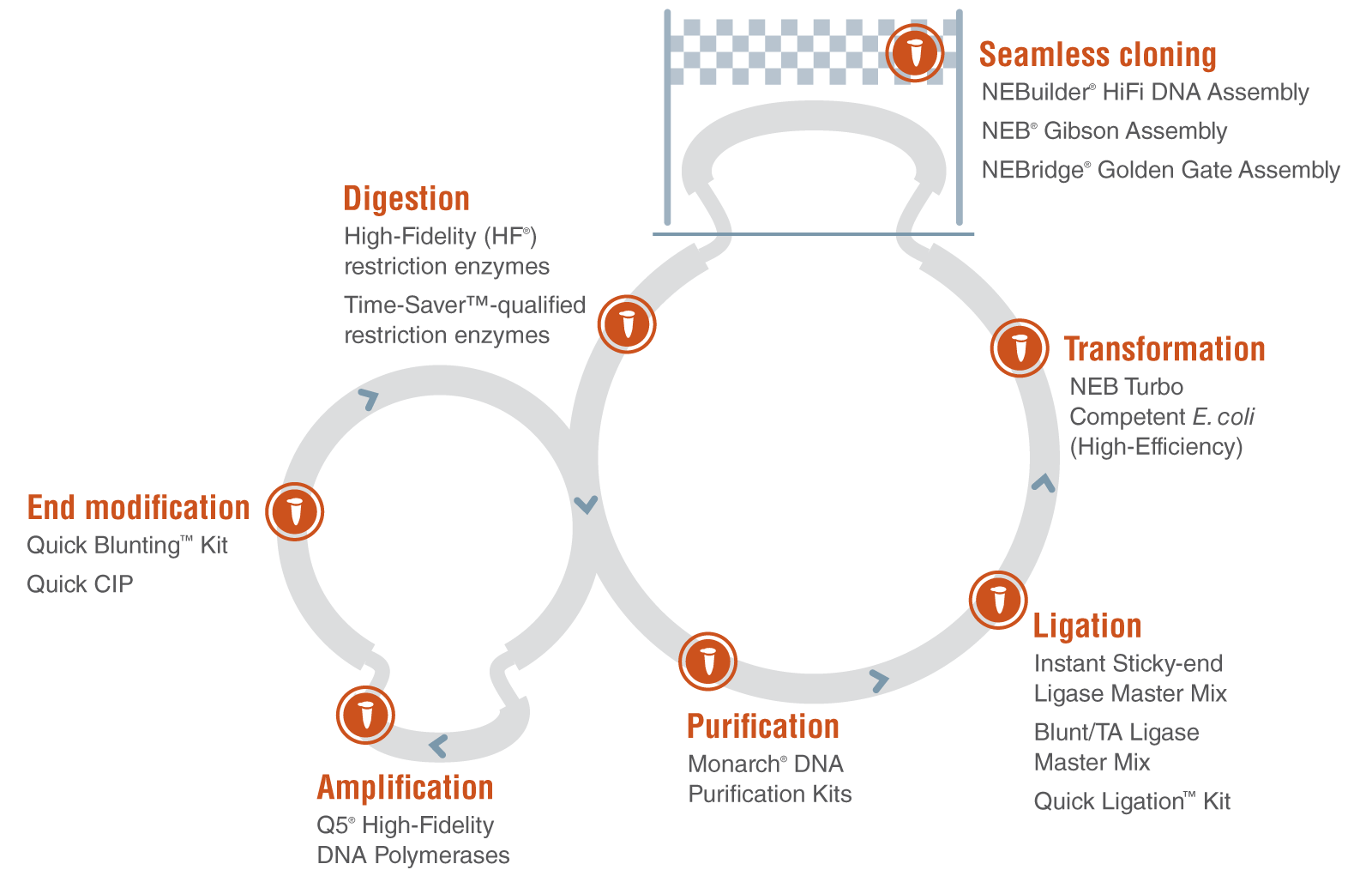 ---
Choose Type:
Other Tools and Resources
ONLINE TOOLS
For products, protocols and tips for each step of your traditional cloning experiment
For help with scientific calculations and conversions for DNA and RNA
To identify the restriction sites within your DNA sequence
BROCHURES & TECHNICAL GUIDES
Molecular Cloning Technical Guide
Get help with product selection, protocols, tips for optimization and troubleshooting.
Reagents & Tools for Molecular Cloning Brochure
Learn about NEB's recommended products for cloning.